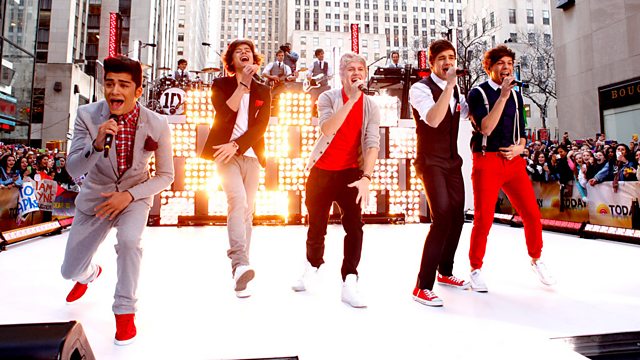 One Direction in America
One Direction invite Radio 1 on tour with them as they hit America for the first time.
With full access to the band as they go on the road with Nickelodeon act Big Time Rush and prepare to launch their debut album in the country, we find out what it's like to be the hottest Brit band breaking America right now. And breaking it they are - with fans chasing their tourbus down the street, record crowds turning out to catch the slightest glimpse of them and US radio hosts comparing the frenzy to Beatlemania.
1D, who formed during 2010's X-Factor, have attracted more attention in the last few weeks than Justin Bieber and the Jonas Brothers ever did. And now, to cap it all, they're broken records, as their debut album enters the US Billboard Chart at No.1!
As Radio 1 gets the full story, be prepared for tales of backstage antics, long hours in "grooming", favourite fan moments...and a LOT of screaming!