Main content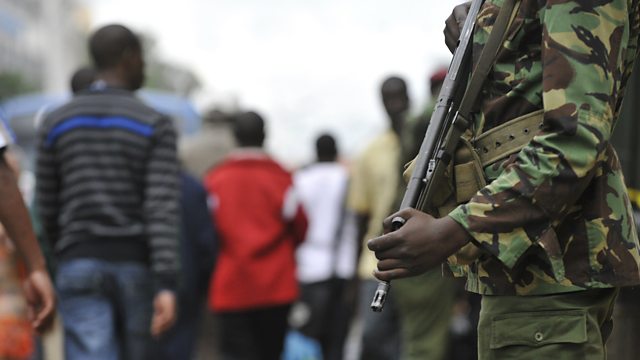 Kenya Terror: The British Connection?
The widow of the 7/7 King's Cross bomber is suspected of involvement in an al-Shabaab plot. Simon Cox investigates how some British Muslims are being drawn into the war in Somalia.
Samantha Lewthwaite, the widow of a 7/7 bomber who killed half of the 52 victims, is suspected of involvement in a Kenya terror plot. Following the London atrocities, Germaine Lindsay's partner, also a Muslim convert, claimed no knowledge of his activities and dropped off the intelligence services' radar.
Simon Cox investigates the story of the white woman resembling Lewthwaite, who travelled into Kenya with three children on a false passport. She has been linked to a house in Mombasa where bomb making equipment was found. The house is believed to have been used by members of al-Shabaab, the al-Qaeda associated group based in neighbouring Somalia and blamed for violent attacks in the area.
The terrorist group, known for recruiting from the Somali diaspora is now also targeting British Muslims from other backgrounds. The horn of Africa has become the latest training ground for potential jihadists who represent a threat not only in that area, but in Britain too.
There's evidence that the woman believed to be Lewthwaite travelled between the UK, Somalia and Kenya last year, and security experts are asking why her movements weren't picked up. And The Report has learned that in light of developments it's likely that there will be a reassessment of the 7/7 evidence.
Producer, Sally Chesworth.
Featured in...
The Report digs deeper into the big news stories from around the world.

Investigating all forms of extremism, from the EDL to homegrown jihadis to al-Shabaab.