Main content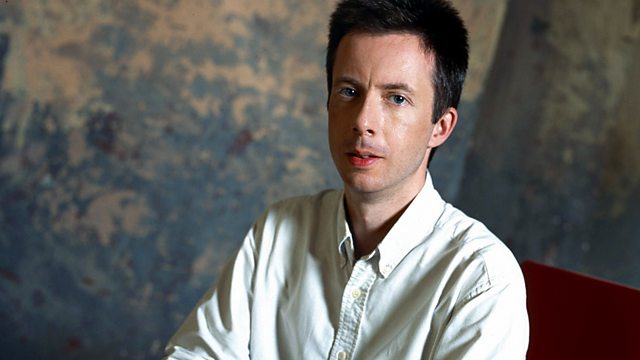 04/04/2012
John Shea introduces a performance of Johann Ernst Bach's Passion Oratorio.
John Shea introduces a performance of Johann Ernst Bach's Passion Oratorio.
12:31 AM
Bach, Johann Ernst (1722-1777)
Passion Oratorio (1764) - for soprano, alto, tenor, bass, chorus and orchestra
Barbara Schlick (soprano), David Cordier (countertenor), Christoph Prégardien (tenor), Stephen Varcoe (bass), Rheinische Kantorei, Das Kleine Konzert, Hermann Max (conductor)
2:05 AM
Mozart, Wolfgang Amadeus (1756-1791)
Piano Concerto No.23 in A major (K.488)
Joanna MacGregor (piano), Stavanger Symphony Orchestra, Susanna Mälkki (conductor)
2:31 AM
Sibelius, Jean (1865-1957)
Symphony No.5 in E flat major, Op.82
Norwegian Radio Orchestra, Ari Rasilainen (conductor)
3:05 AM
Boccherini, Luigi (1743-1805)
Concerto for harpsichord (fortepiano) and orchestra in E flat major (G.487)
Eckart Sellheim (fortepiano), Collegium Aureum, Franzjosef Meier (conductor)
3:21 AM
Mendelssohn, Felix (1809-1847)
Sonata for piano in E major, Op.6
Sveinung Bjelland (piano)
3:46 AM
Arriaga, Juan Crisostomo (1806-1826)
Erminia, scène lyrique-dramatique
Rosamind Illing (soprano), Melbourne Symphony Orchestra, Heribert Esser (conductor)
4:00 AM
Koutev, Philip (1903-1982)
Dragana and the Nightingale
Sofia Chamber Choir, Vassil Arnaudov (conductor)
4:03 AM
Lamb, Joseph Francis (1887-1960)
Ragtime Nightingale
Donna Coleman (piano)
4:08 AM
Delius, Frederick (1862-1934)
On Hearing the First Cuckoo in Spring (from Two Pieces for Small Orchestra)
Symphony Nova Scotia, Georg Tintner (conductor)
4:17 AM
Palmgren, Selim (1878-1951)
Exotic March
Finnish Radio Symphony Orchestra, George de Godzinsky (conductor)
4:22 AM
Ravel, Maurice (1875-1937)
Pavane pour une infante défunte
Melbourne Symphony Orchestra, Jorge Mester (conductor)
4:31 AM
Grieg, Edvard (1843-1907)
Triumphal March from 'Sigurd Jorsalfar'
Danish Radio Concert Orchestra, Roman Zeilinger (conductor)
4:41 AM
Handel, Georg Friedrich (1685-1759)
Gentle Morpheus, son of night (from Alceste)
Emma Kirkby (soprano), Academy of Ancient Music, Andrew Manze (director)
4:50 AM
Saint-Saëns, Camille (1835-1921)
Introduction and Rondo Capriccioso, Op.28
Taik-Ju Lee (violin), Young-Lan Han (piano)
5:00 AM
Wolf, Hugo (1860-1903)
Italian Serenade for string quartet
Ljubljana String Quartet
5:08 AM
Bozza, Eugène (1905-1991)
Jour d'été à la montagne
Giedrius Gelgoras, Albertas Stupakas, Valentinas Kazlauskas, Linas Gailiunas (flutes)
5:20 AM
Brahms, Johannes (1833-1897)
Five Choral Songs, Op.104
Danish National Radio Choir, Stefan Parkman (conductor)
5:34 AM
Haydn, Joseph (1732-1809)
String Quartet in G major (Op.76 No.1)
Vertavo Quartet
5:54 AM
Schumann, Robert (1810-1856)
4 Nachtstücke for piano (Op.23)
Shai Wosner (piano)
6:11 AM
Bach, Johann Sebastian (1685-1750)
Suite for orchestra no.4 (BWV.1069) in D major
Bergen Philharmonic Orchestra, Roy Goodman (conductor).