Main content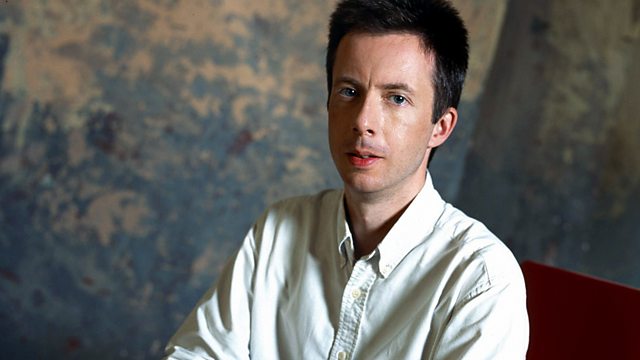 03/04/2012
John Shea presents a performance of Rachmaninov's Liturgy of St John Chrysostom given in Zagreb in 2011.
John Shea presents an atmospheric performance of Rachmaninov's Liturgy of St John Chrysostom recorded in Zagreb in 2011.
12:31 AM
Rachmaninov, Sergey [1873-1943]
The Liturgy of St John Chrysostom Op.31 for chorus
Croatian Radio and Television Chorus, Valery Polyansky (director)
1:42 AM
Schubert, Franz [1797-1828]
Piano Quintet in A major, D.667 ("Trout")
Elisabeth Leonskaja (piano), Alban Berg Quartet
2:20 AM
Beethoven, Ludwig van [1770 -1827]
Coriolan - overture, Op.62
New Zealand Symphony Orchestra, Mark Taddei (conductor)
2:31 AM
Bruch, Max (1838-1920)
Violin Concerto No.2 in D minor, Op.44
James Ehnes (violin), Orchestre Symphonique de Montréal, Mario Bernardi (conductor)
2:56 AM
Schubert, Franz (1797-1828)
6 Moments musicaux for piano, D.780
Martin Helmchen (piano)
3:25 AM
Locatelli, Pietro Antonio (1695-1764)
Violin Concerto in E flat, Op.7 No.6 ("Il Pianto d'Arianna")
Europa Galante, Fabio Biondi (violin/director)
3:40 AM
Förster, Kaspar Jr (1616-1673)
Dialogus a 5 'Quid faciam misera?'
Olga Pasiecznik & Marta Boberska (sopranos), Dirk Snellings (bass), Il Tempo Baroque Ensemble - Wim Maseele (theorbo), Anna Sliwa (viola), Lilianna Stawarz (chamber organ), Marcin Zalewski (bass viol), Agata Sapiecha (violin & director)
3:47 AM
Humperdinck, Engelbert (1854-1921)
Overture - from Hansel and Gretel
Symphony Nova Scotia, Georg Tintner (conductor)
3:56 AM
Délibes, Leo (1836-1891)
Bell Song 'Où va la jeune Hindoue?' (from Act 2 of 'Lakmé')
Tracy Dahl (soprano), Calgary Philharmonic Orchestra, Mario Bernardi (conductor)
4:04 AM
Grandjany, Marcel (1891-1975)
Rhapsodie pour la harpe, Op.10
Rita Costanzi (harp)
4:14 AM
Haydn, Joseph (1732-1809)
Concerto for trumpet and orchestra in E flat major
Geoffrey Payne (trumpet), Melbourne Symphony Orchestra, Michael Halasz (conductor)
4:31 AM
Vivaldi, Antonio (1678-1741)
Concerto in F major (RV.442) for treble recorder
Michael Schneider (recorder), Camerata Köln
4:39 AM
Saint-Saëns, Camille (1835-1921)
Introduction and Rondo Capriccioso, Op.28
Taik-Ju Lee (violin), Young-Lan Han (piano)
4:49 AM
Zelenka, Jan Dismas (1679-1745)
De profundis (Psalm 129) in D minor
Virtuosi di Praga, Czech Chamber Choir, Petr Chromcak (conductor)
4:59 AM
Liszt, Franz (1811-1886)
Fantasia on Beethoven's 'Ruinen von Athen' for piano (S.389)
Ferruccio Busoni (piano)
5:11 AM
Rossini, Gioachino [1792-1868]
William Tell - Overture
BBC Philharmonic, Paul Watkins (conductor)
5:24 AM
Lully, Jean-Baptiste (1632-1687)
Suite - Le Roi Danse
Ars Barocca
5:44 AM
Brahms, Johannes (1833-1897)
Trio for clarinet or viola, cello and piano (Op.114) in A minor
Mina Ivanova (piano), Svilen Simeonov (clarinet), Anatoli Krastev (cello)
6:09 AM
Mozart, Wolfgang Amadeus (1756-1791)
Symphony No.35 in D major (K.385), 'Haffner'
Bergen Philharmonic Orchestra, Bjarte Engeset (conductor).