Main content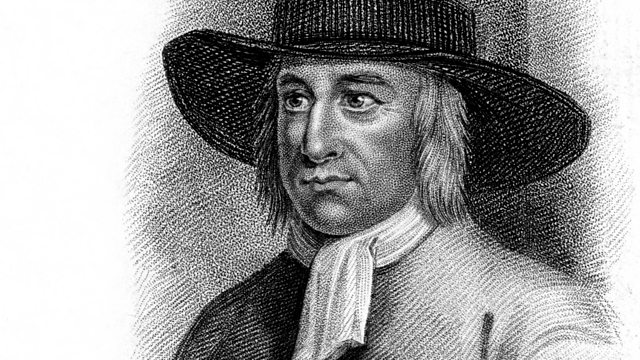 George Fox and the Quakers
Melvyn Bragg and his guests discuss the foundation of the Religious Society of Friends, otherwise known as the Quakers, in the 17th century.
Melvyn Bragg and his guests discuss the origins of Quakerism. In the mid-seventeenth century an itinerant preacher, George Fox, became the central figure of a group known as the Religious Society of Friends, whose members believed it was possible to obtain contact with Christ without priestly intercession. The Quakers, as they became known, rejected the established Church and what they saw as the artificial pomp and artifice of its worship. They argued for religious toleration and for the equality of men and women. Persecuted for many years, particularly after the Restoration of Charles II in 1660, the Quakers survived to become an influential religious group, known for their pacifism and philanthropy. With:Justin ChampionProfessor of the History of Early Modern Ideas at Royal Holloway, University of LondonJohn CoffeyProfessor of Early Modern History at the University of LeicesterKate PetersFellow in History at Murray Edwards College at the University of Cambridge.Producer: Thomas Morris.
Last on
Broadcasts

Featured in...
Browse the 17th Century era within the In Our Time archive.

Discussion of religious movements and the theories and individuals behind them.