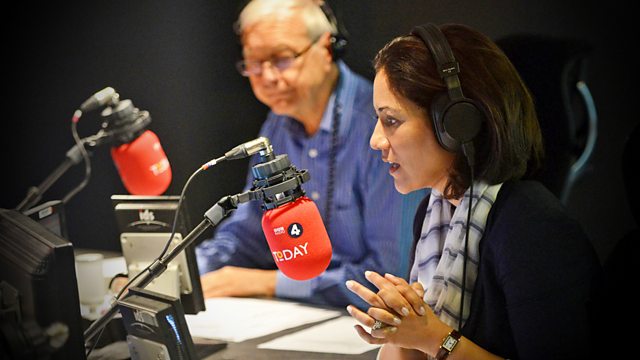 04/04/2012
Morning news and current affairs, presented by James Naughtie and Sarah Montague, including:
0810
The coalition government came into power pledging to make the UK more open and more democratic but this week it has been criticised for plans to introduce electronic surveillance and of stifling open justice by the Joint Committee on Human Rights. Security correspondent Gordon Corera explains the background while Justice Secretary Kenneth Clarke responds.
0835
The new Big Society bank, which is capitalised with £600m, is expected to open for business and has been created by the government to lend money to charities and community groups. Mark Easton has the details on how this fits into the government's vision while Sir Ronald Cohen, chairman of Big Society Capital, outlines how it will work.
0855
A new exhibition opening today at Hampton Court Palace examines the brief age of decadence, elegance and sexual liberation which followed the Restoration of the Stuart dynasty under Charles II. Lucy Worsley, chief curator of the Historic Royal Palaces, describes the exhibition.
Last on
So you think you know the Today programme?