Main content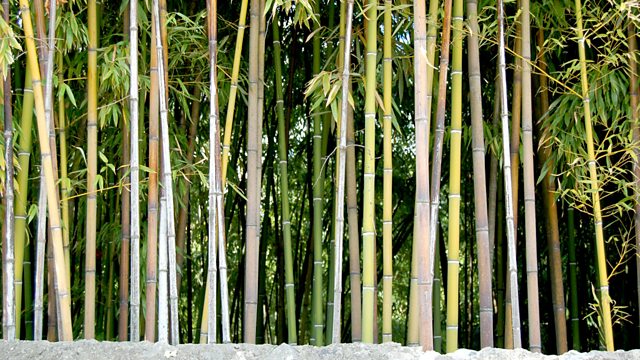 Green Gold: The Bamboo Boom
Mike Wooldridge asks if bamboo could prove to be 'green gold' for Nicaragua's poor. And is investing in bamboo plantations a way not only to fight poverty, but global warming too?
Camille Rebelo believes in bamboo. With a Masters in Environmental Management from Yale, she sees herself as a pioneer of a new approach to make forestry work for people - and also for profit. And to do so, she and her colleagues are tapping into new sources of private investment. They are developing a bamboo plantation in Nicaragua, funded, in part, by the world's first asset - backed Bamboo Bond.
Eco Planet Bamboo is convinced that the way forward is to persuade investors that money really does grow on trees - or in this instance a grass, since that's what bamboo is.
Bamboo has a higher tensile strength than steel, and is also versatile, light, flexible and enduring. Unlike other timbers it can also be used for construction, clothing, food, cosmetics, medicine, green charcoal and fuel. It reaches maturity in a fraction of the time it takes tropical hardwoods to grow, and unlike trees continues to grow and replenish once harvested. Bamboo also captures more carbon than any other land plant.
Nowhere is that need for a replacement for timber more evident than Nicaragua, which has one of the highest rates of deforestation in the world. The bamboo plantation has provided jobs in a poor area of the country with few employment opportunities. Eco Planet Bamboo talks of Conscious Capitalism, and its unique Bamboo Bond is promising investors returns of 500% over a 15 year period.
The BBC's World Affairs Correspondent Mike Wooldridge asks whether such promises are too good to be true? Could bamboo prove to be green gold for Nicaragua's poor? And is this a way of not only fighting poverty, but global warming too?
Producer: Ruth Evans
A Ruth Evans production for BBC Radio 4.