Main content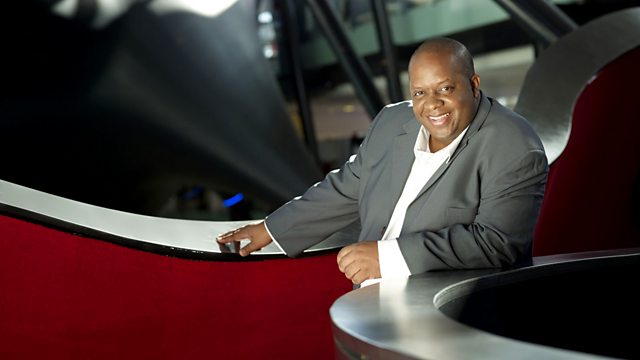 Gerard Presencer, John Taylor
Julian Joseph presents a concert from the 2012 Jazz on a Winter's Weekend Festival in Southport: trumpeter and flugelhorn player Gerard Presencer plays with pianist John Taylor.
Jazz Line-Up are delighted to bring this unique duo to Radio 3. Gerard Presencer, Trumpet and Flugel with John Taylor, Piano
Gerard Presencer is widely regarded as one of the finest trumpet players in the world. Having established himself as a soloist, studio musician and session player, he has received critical acclaim for his 3 solo albums. He has recorded with many leading artists across different musical genres including Sting, Robbie Williams, Ray Charles, Herbie Hancock, Joni Mitchell and Chick Corea. He has played and arranged for a variety of performers including Charlie Watts, Incognito, Zero7 and Will Young. Gerard was Head of Jazz at London's Royal Academy of Music 1999-2010. He is currently Head of Brass at The Jazz Institute Berlin and has also recently been appointed trumpet soloist for the Danish Radio Big Band for whom he also arranges and sometimes conducts.
John Taylor first came to prominence as a remarkably talented jazz pianist in the 1970's when working as leader or sideman in noted bands like Azimuth and Peter Erskine's Trio and in collaborations with Jan Garbarek, Lee Konitz, Mark Feldman and many others. In the last 10 years he has achieved recording success with his present trio (featuring Palle Danielsson and Martin France) which recently also recorded with saxophonist Julian Argüelles. He has also played (and recorded) solo performances in Europe, Australia, USA and Canada as well as duet concerts with Kenny Wheeler and Italian vocalist Diana Torto which included commissioned arrangements for the WDR Big Band. He was Lecturer in Jazz at York University until 2010.