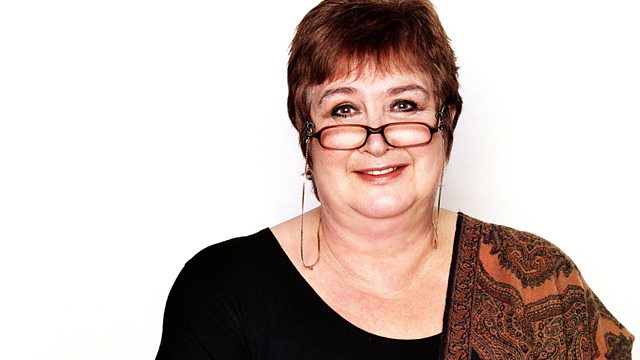 Cyber-bullying, female jockeys, abortion campaigning tactics, Falklands nurse and baby manuals
Abortion campaigning tactics, a new charity to combat cyber-bullying, female jockeys, former Falkland's nurse Maggie Barclay-Cooke. With Jenni Murray.
Jenni Murray discusses abortion campaigning tactics with Merle Hoffman of the Choices abortion centre and Sarah de Nordwall of 40 Days for Life. Scott Freeman and his daughter talk about cyber-bullying. They have set up a new charity to combat the problem and are calling for a change in the law to make it a crime. Former army nurse Maggie Barclay-Cooke describes her work on the Falklands at the end of the fighting. Racing reporter Gina Bryce talks about the new championships for female jockeys.
Chapters
Abortion Campaigning Tactics

As the methods employed by anti-abortion activists become more visible, what does the change in campaign tactics mean for abortion rights in the UK?

Duration: 10:28

Maggie Barclay-Cooke

It is thirty years since the Argentinian's invaded the Falklands and as the conflict broke out, Captain Maggie Barclay was told that she would be heading out to the South Atlantic.

Duration: 08:30

Your Responses - Baby and Child rearing manuals

Your Responses - Baby and Child rearing manuals Last week we discussed whether childcare manuals are a help or a hindrance to bringing up children. We hear some of your responses.

Duration: 03:57

Lady Jockey Championship

A championship for female jockeys is to be launched. The overall winner, based on the number of victories and strike rate, will earn a £5,000 prize. Do women need their own race?

Duration: 05:46

Cyber-Bullying

Poppy Freeman was 11 years old when she became a victim of cyber-bullying. Her father is campaigning to make cyber-bullying a criminal offence.

Duration: 08:35