Main content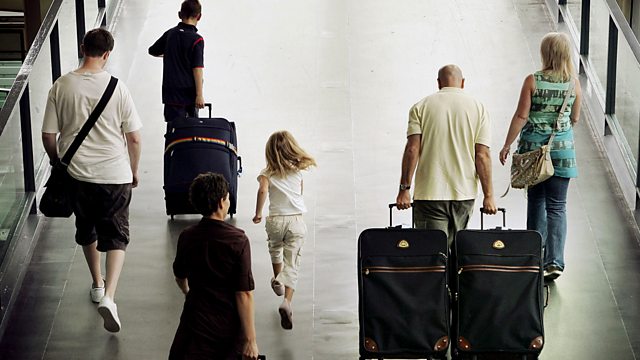 Pasties, air passenger rights and the union flag flying high
Pasties, new rights for airline passengers, illicit cigarette sales, and why the union flag is flying high. Consumer news with Winifred Robinson.
Pasties are making the front pages in the row over VAT - we hear from Greggs.
New rights for airline passengers were voted for today by the EU - might credit card charges, unexpected luggage fees and non-transferrable tickets be a thing of the past?
Post Budget will more more people buying contraband fags - Winifred Robinson speaks to a man who says it's all that he can afford.
Food, furniture and fashion - we visit the Ideal Home Exhibition to see why the Union Flag is flying high.
The government has proposed changes to how victim support is provided, but critics fear it will lead to patchy provision, and cost more. We hear from the Justice Minister Crispin Blunt and Victim Support.
Berry Brothers is the oldest wine merchants in the country - so what is the secret of their success?
And the National Institute for Clinical Excellence has issued guidance on a controversial treatment being offered privately for MS.
Producer: Rebecca Moore.
Last on
Chapters
Greggs launches a petition against the 'pasty tax'

Ken McMeikan, Chief Executive of bakery chain Greggs, wants to try to force a formal debate about pasties in the House of Common

Duration: 06:28

Airline passengers to get better rights against airlines

The European Parliament has voted against airlines who lobbied for a relaxation of the care they have to provide when people are stranded, with new regaultion of card charges and booking fees.

Duration: 05:36

Illicit Cigarettes

Will the budget hikes in cigarette tax encourage more people to buy illegal cigarettes? We hear from a smoker who buys them.

Duration: 07:41

Union Flag Design

How the iconic flag has become cool when it's in the design of consumer products, but are we reaching saturation point for the image?

Duration: 05:50

Victim Support cuts

Victim Support services could be locally commissioned, with a stronger Victim Code and more money paid by criminals under new propsals. We talk to Justice Minister Crispin Blunt and Victim Support.

Duration: 10:13

Berry Bros

Second in 2 part series about Britain's oldest family firms. Berry Bros has been selling wine from its St James' shop for 300 years.

Duration: 08:13

MS Treatment

The National Institute fore Health and Clinical Excellence (NICE) has issued guidance on CCSVI, a controversial procedure to treat Multiple Sclerosis. We find out what is known about the procedure.

Duration: 06:56

Broadcast