Main content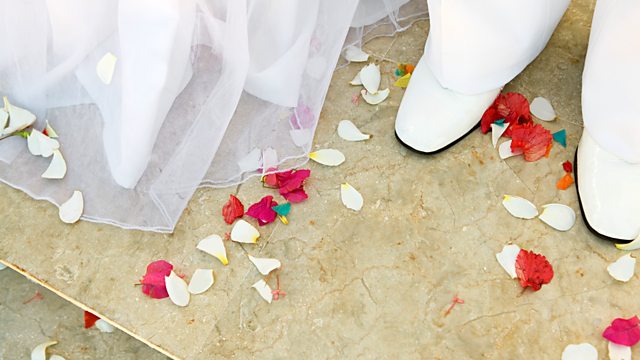 29/03/2012
Jenni Murray presents a listener phone-in on marriage.
Why do so many of us still choose to get married, is marriage important to society and if it is, does it deserve financial support?
All this week Woman's Hour has been discussing marriage - from the history of marriage, to the role of church and state and whether there should be financial incentives to get married.
Woman's Hour wants to hear about your experiences - if you decided to marry why did you do it? And does being married, or not, make a difference to your relationship with your partner?
If you'd like to take part you can call us on 03700 100 444. The lines open at 8am.
If you'd like to take part you can email us now through the website bbc.co.uk/womanshour.
Chapters
Marriage Phone-In

Jenni Murray presents a listener phone-in on marriage.

Duration: 42:26