Main content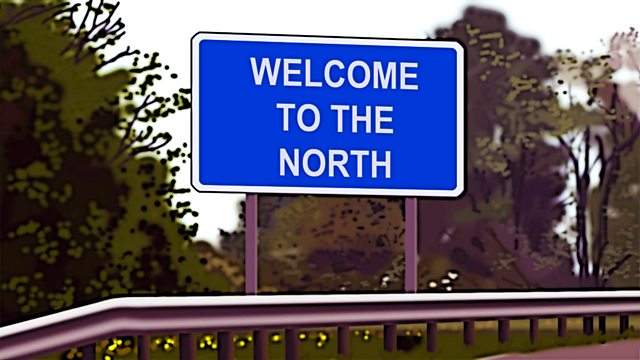 Ian Marchant travels along England's North/South divide to see if it is shifting. From March 2012.
Ian Marchant continues his trip along a very precise line dividing North from South to find out if it's changing.
You can walk the line that separates North from South across England, as mapped by Professor Danny Dorling of Sheffield University. Think of the border which used to separate East and West Germany: a stark division of different life chances. The line which divides the UK is just like that - it's the only comparable 'border' in Europe - according to Professor Dorling.
In these documentaries, writer Ian Marchant travels along the dividing line between North and South, zigzagging the line which runs, rather surprisingly, from Cleethorpes to Gloucester. His aim is to find out what the statistics really mean to neighbours who are separated from each other by a gulf of health, wealth, education, culture and prospects.
In programme two, Ian travels from Warwick to Cinderford and talks to accents expert Dominic Watt about the 'bath' divide (long 'a' makes you a southerner, short 'a' and you're probably a northerner). Poet and creative writing guru Professor David Morley talks about the pull of London and the joy of heading north and Ian meets geographer John Langton, who reveals the ancient origins of the north/south divide.
With his customary wit and deceptively gentle interviewing style Ian develops an understanding of what the North/South divide really means to the people who live on it. This is an under-the-skin, thoughtful interrogation of the social geography of Britain using this neat device to dig out fascinating human stories of the real - and changing - meaning of the North/South divide.
Producer: Mary Ward-Lowery.
Featured in...
A selection of programmes looking at the gap between England's north and south.