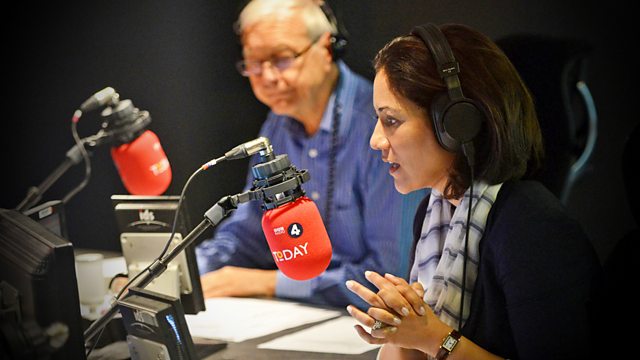 28/03/2012
Morning news and current affairs with John Humphrys and Sarah Montague, featuring:
0650
Playing music to patients undergoing surgery reduces their anxiety and could improve healing, according to new research. Apul Parikh, cosmetic surgeon at John Radcliffe Hospital Oxford, describes how the findings show that it is not just the surgeons who feel the benefits from playing music.
0750
The university admissions system, Ucas, is recommending that improvements be made to the central clearing system but steps back its initial idea of moving to a post-results admissions system. Ucas chief executive Mary Curnock Cook and Killian Troy-Donovan, a student at Bristol University who went through the Ucas process last year, debate the implications of the decision.
0823
A report on the riots in England last summer has concluded that a lack of support for young people contributed to the unrest and that we should all be doing more to help young people develop what they call "character". Serge Cefai, headteacher at the Sacred Heart Catholic School in Camberwell, and Camila Batmanghelidjh, founder of the charity Kids Company, analyse the report's recommendations.
Last on
So you think you know the Today programme?