Main content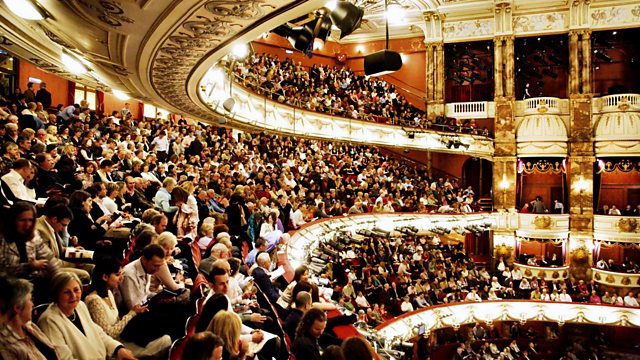 Fierrabras
Andrew McGregor presents a performance of Schubert's last completed opera Fierrabras, an early example of the German romantic operatic style.
BBC Radio 3's celebration of The Spirit of Schubert continues with Fierrabras, Schubert's last completed opera and an early example of the German romantic operatic style. The story is set in the courts of the Frankish King Charlemagne and the Moorish Prince Boland. Boland's son and daughter are both in love with members of the Frankish court. While his daughter, Florinda wins her knight, his son, Fierrabras realises his love, Emma is already in love with somebody else.
Because of the vogue for Italian opera in the 1820s, especially Rossini, Schubert's Fierrabras was overlooked by the Kärntnertor Theatre who commissioned it, and it didn't get its first performance for another 60 years. It has never really entered the repertory, but is a dramatic tale of love, honour, courage and chivalry with some glorious music. It's given here by a stellar cast including Karita Mattila and Josef Protschka, conducted by Claudio Abbado.
Presented by Andrew McGregor
Emma.....Karita Mattila (soprano)
König Karl.....Robert Holl (bass)
Roland.....Thomas Hampson (baritone)
Eginhard.....Robert Gambill (tenor)
Boland.....László Polgár (bass)
Fierrabras.....Josef Protschka (tenor)
Florinda.....Cheryl Studer (soprano)
Maragond.....Brigitte Balleys (contralto)
Brutamonte.....Hartmut Welker (baritone)
Arnold Schoenberg Choir
The Chamber Orchestra of Europe
Conductor.....Claudio Abbado.