Main content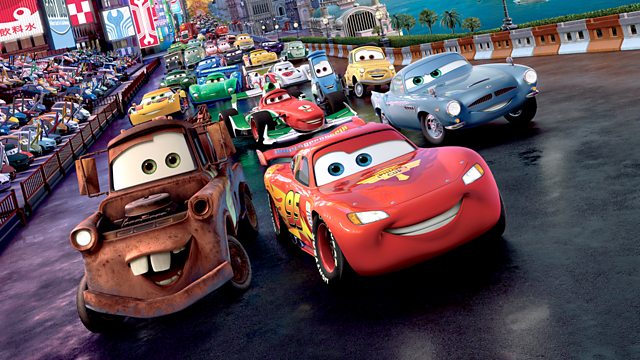 Cars 2
Animated sequel. Lightning McQueen heads to Japan to prove his racing prowess, but he and the team soon find themselves in the middle of an international adventure.
Animated sequel. Four-time Piston Cup champion Lightning McQueen is hoping for a quiet off-season, but when his best friend Mater rings a television phone-in and shoots his mouth off, Lightning finds himself agreeing to travel to Japan to compete in the World Grand Prix against the dashing racing car Francesco Bernoulli. Mater and the team travel too, and soon Mater is in trouble of his own - as an international spy!
Featuring the voices of Larry the Cable Guy (Mater), Owen Wilson (Lightning McQueen), Michael Caine (Finn McMissile), Emily Mortimer (Holly Shiftwell), Eddie Izzard (Sir Miles Axlerod), John Turturro (Francesco Bernoulli), Joe Mantegna (Grem), Thomas Kretschmann (Professor Z), Peter Jacobson (Acer) and Bonnie Hunt (Sally).
Credits
| Role | Contributor |
| --- | --- |
| Director | John Lasseter |
| Director | Brad Lewis |
| Actor | David Owe |
| Actor | Lars Hjortshoej |
| Actor | Henrik Prip |
| Actor | Stine Stengade |
| Actor | David Dencik |
| Actor | Soren Clauding |
| Actor | Jakob Ulrik Lohmann |
| Actor | Claes Bang |
| Actor | Sigurd Holmen Le Dous |
| Actor | Annette Heick |
| Actor | Tommy Kenter |
| Actor | Ulf Pilgaard |
| Actor | Giacomo Campeotto |