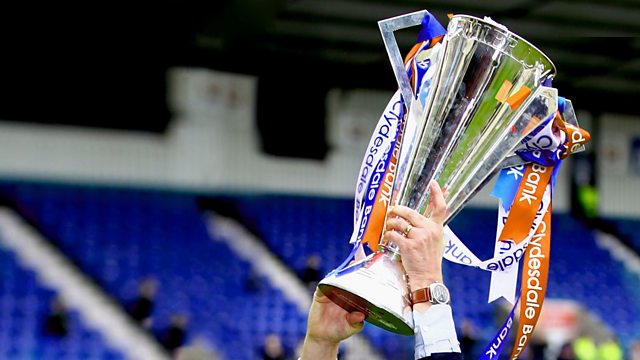 Rangers - What Next?
With the existence of Rangers Football Club in the balance, Mark Chapman presents a special programme from Glasgow to examine what's next for the historic Scottish club.
Hear from former players, managers, politicians, journalists and fans on why they think the club has got to this point, and what they feel is the future for Rangers.
Plus all the day's sports news and a review of the weekend's football.
Last on