Main content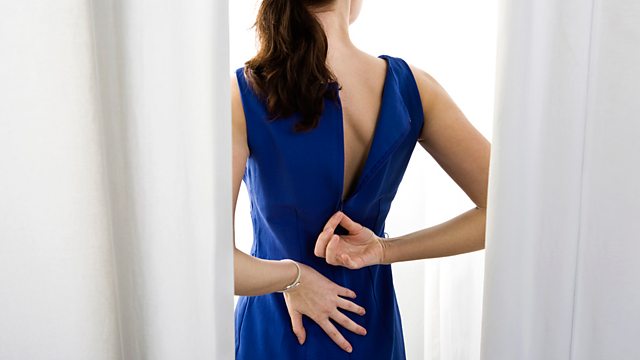 Rate your tenant, eco-cooking and rent a dress
The websites that allow landlords and letting agencies to share information on how tenants behave, and the bag which is claimed to cut the costs of cooking. With Julian Worricker.
Landlords and letting agencies are creating networks to share information on how their tenants behave. Is it a sensible precaution or all a bit Big Brother?
Some of the UK's most economically challenged areas, like the North-East of England, Yorkshire and the Humberside, have the best potential for economic growth with new fast-growing and export focused firms according to a new BBC Report. But do they receive the support they deserve?
We'll test a new piece of cooking equipment that is claimed to cut energy use and bills. It's not a pot. It's a bag. We try it out and talk to Wonderbag's founder Sarah Collins.
Elocution for employment - elocution teachers are reporting greater numbers of people trying to modify their regional accents to find a job.
One in five company directors in the technology industry admit to rejecting potential employees after checking out their profiles on social networks. Could your latest tweet or Facebook profile stop you getting a job?
And we'll also hear about the women who see the dress, love the dress and wear the dress - without ever having to buy the dress. How to rent a designer dress for the weekend at a fraction of the designer price tag - the founders of Girl Meets Dress explain how it works.
Presented by Julian Worricker
Produced by Paul Waters.
Chapters
'Champion' SME's to help deprived areas

Some of the UK's poorest areas have the best potential for economic growth with new fast-growing and export focused firms.

Duration: 07:52

Wonderbag - Part 1

The insulated bag that could save on fuel bills and energy, while also doing wonders for the health of children in African townships.

Duration: 03:58

Rate your tenant

Landlords and letting agencies are using new databases to rate tenants on their behaviour.

Duration: 08:25

The end of "nothing to wear"?

The companies that will rent you a designer dress for the weekend at a fraction of the designer price tag. The founders of "Girl Meets Dress" explain how it works.

Duration: 08:37

Wonderbag - Part 2

Eco-cooking. The insulated bag that could save on fuel bills and energy, while also doing wonders for the health of children in African townships

Duration: 07:28

Elocution for employment

Elocution teachers are reporting greater numbers of people trying to modify their regional accents to find a job.

Duration: 10:12

Could your Facebook profile stop you getting a job?

One in five company directors in the technology industry have rejected potential employees after checking out their profiles on social networks like Facebook and Twitter.

Duration: 02:20