Main content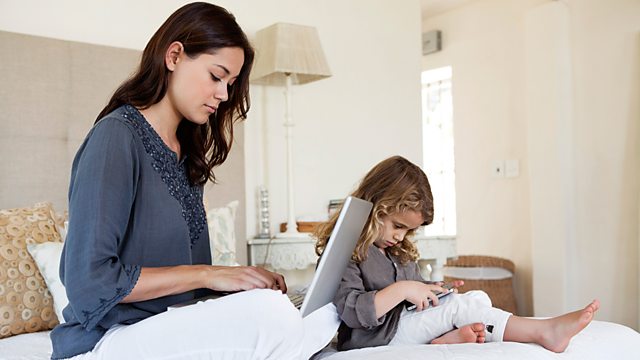 Phone-in: Stay at home or go to work?
A phone-in on the rewards of staying at home with your children or going out to work. Presented by Jane Garvey. Call 03700 100 444 [standard rates].
If you're a parent and money was no object would you rather stay at home with your children or work outside the home? A recent discussion on this subject provoked such a large and varied response that today we're devoting the programme to it with a phone-in. Presenter: Jane Garvey
Producer Kirsty Starkey.
Last on

Chapters
Phone-in: Stay at home or go to work?

Phone-in programme with listeners' experiences of either staying at home with thier children, or returning to paid work outside the home.

Duration: 41:28
Broadcast