Main content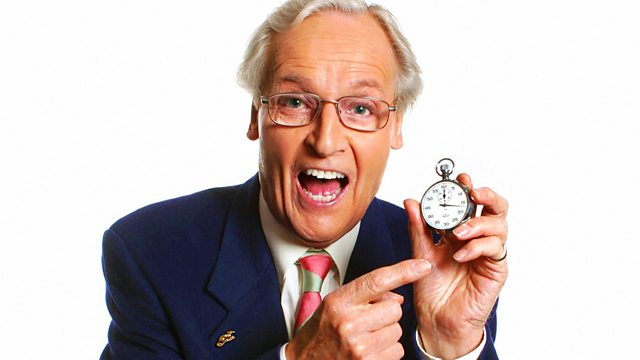 Without Hesitation
Nicholas Parsons celebrates the wit and wonder of the game show, including classic performances from Clement Freud, Paul Merton, Linda Smith, Sheila Hancock and Kenneth Williams.
'Nicholas Parsons - he's an institution'. That's what Just a Minute listeners think. And so too is the classic comedy panel game that he's chaired since its first broadcast on 22nd December 1967, on the new BBC Radio 4.
Nicholas Parsons celebrates six decades and counting of dodging deviation, hurdling hesitation and repelling repetition, with performances from some of shows greatest players, including Clement Freud, Derek Nimmo, Peter Jones, Kenneth Williams, Paul Merton, Linda Smith, Stephen Fry, Tony Hawks, Julian Clary and Graham Norton.
Nicholas talks about how he rather accidently became the chairman. He remembers his friend and creator of the game, the late Ian Messiter. And wonders how he survived the challenges of all those unruly panellists. And Paul Merton recalls his joy and worry when he appeared on the show for the first time. He went from being its greatest fan to being behind the microphone.