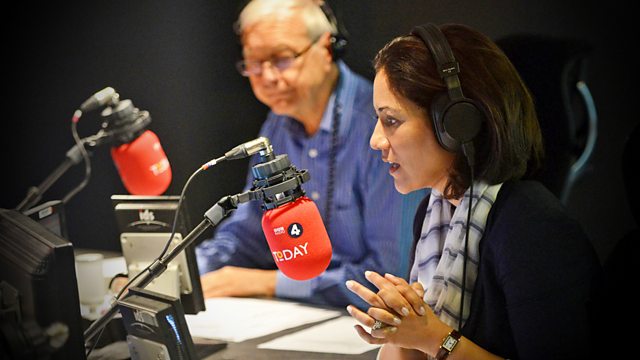 12/04/2012
0751
The row over the impact on limiting tax relief on philanthropic rumbles on as ministers say the change will prevent abuse of the tax code by wealthy people while charities have said it will deter donors and lose them millions of pounds. Marcelle Speller, founder and chief executive of localgiving.com - a website which links small charities and community projects with philanthropists, and Alex Henderson, tax partner at the accountants PricewaterhouseCoopers, discuss the reforms.
0810
A ceasefire has come into effect between the government and opposition forces in Syria under a peace plan negotiated by the international envoy, Kofi Annan. World affairs correspondent Fergal Keane reports from the Syria/Turkey border while Syrian foreign ministry spokesman Jihad Makdissi responds.
0821
The Booker nominated author, William Boyd, has been asked to write the new officially sanctioned James Bond book. He speaks to the Today programme about following in the footsteps of authors like Kingsley Amis and Sebastian Faulks who have both written new Bond books since the death of his creator, Ian Fleming, in 1964.
Last on