Main content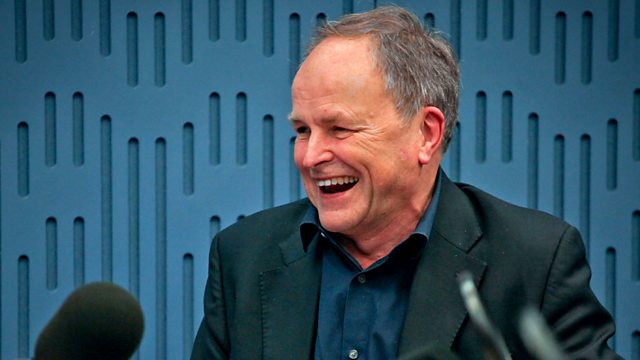 Alex James, Peter Lord and Lynne Truss. Arthur Smith chats to Pearl Lowe. With music from The Stranglers and Crybaby
Clive Anderson ties up some Loose Ends from the BBC More Than Words Festival in Bristol. He is joined by Blur's Alex James and Aardman's Peter Lord. With music from The Stranglers.
This week we're in Bristol at the More Than Words Festival where Clive is joined by the daddy of Wallace and Gromit, Peter Lord. He's aboard the good ship Loose Ends to tell us about Bristol based Aardman's latest flick, The Pirates! In an Adventure with Scientists starring Hugh Grant as a salty sea captain.
Fromage alert! Former Blur man and Bristol local Alex James saunters by to treat us to a taster from his latest memoir 'All Cheeses Great and Small'.
Former singer-songwriter turned fashion and textiles designer, Pearl Lowe tries to get to grips with Arthur Smith and his idiosyncratic sense of style?? Tune in to see how she fares........
The always polite and grammatically correct writer Lynne Truss keeps Clive on his toes ahead of her appearance on Sunday at the More Than Words festival when she introduces her BBC Radio 4 series 'Tidal Talk from The Rock Pool'
Music is brought to us from British legends The Stranglers who perform 'Boom Boom' from their new album Giants. And Bristolian tunesmith Crybaby who play 'I Cherish The Heartbreak More Than The Love That I Lost' from their their eponymous debut album.
Produced by Cathie Mahoney.
Listen to Loose Ends anytime, anywhere.