Main content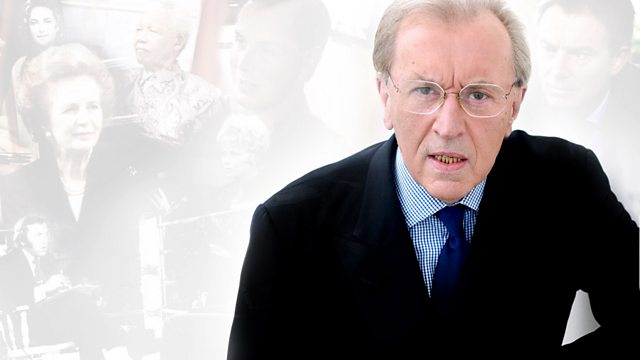 Frost on Interviews
With the help of its greatest exponents from Michael Parkinson to Melvyn Bragg, Sir David Frost looks back over nearly 60 years of both the political and celebrity TV interview.
Television interviews seem to have been around forever - but that's not the case. They evolved in confidence and diversity as television gradually came of age. So how did it all begin? With the help of some of its greatest exponents, Sir David Frost looks back over nearly 60 years of the television interview.
He looks at political interviews, from the earliest examples in the postwar period to the forensic questioning that we now take for granted, and celebrity interviews, from the birth of the chat show in the United States with Jack Paar and Johnny Carson to the emergence of our own peak-time British performers like Sir Michael Parkinson and Sir David himself.
Melvyn Bragg, Joan Bakewell, Tony Benn, Clive Anderson, Ruby Wax, Andrew Neil, Stephen Fry, AA Gill, Alastair Campbell and Michael Parkinson all help trace the development of the television interview. What is its enduring appeal and where does the balance of power actually lie - with the interviewer or the interviewee?
Credits
| Role | Contributor |
| --- | --- |
| Series Producer | Andrew Fettis |
| Producer | Figs Jackman |
| Presenter | David Frost |