Main content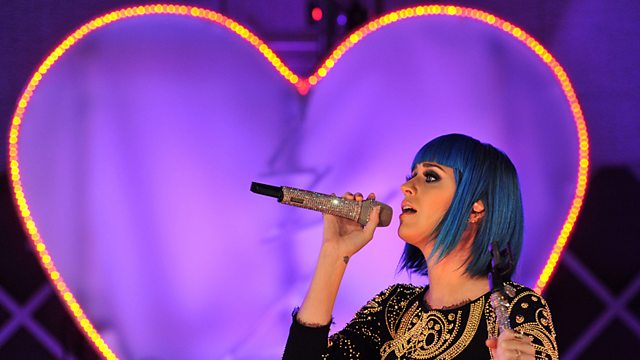 Katy Perry Live Lounge Special
Fearne is at Maida Vale for a Live Lounge Special with the wonderful Katy Perry.
Katy Perry Live Lounge Special is at Maida Vale.
She performs 5 songs live in front of a Radio 1 audience; 'Part Of Me', 'The One That Got Away', 'Firework', 'Thinking Of You' and a cover of Jay Z & Kanye West 'Paris'.
Fearne speaks to the blue haired Katy and finds out that she loves baked beans, disguises herself in a wig and cardigan when she's hiding away and thinks that people in the UK are just lovely!