Main content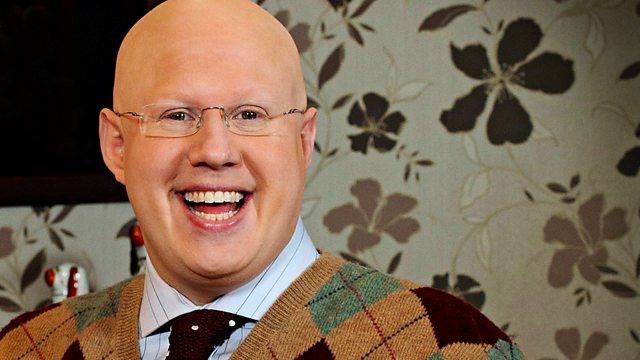 Matt Lucas, Gilles Peterson, Paul Nicholas and Carol Morley
Peter Curran is joined by Matt Lucas, Gilles Peterson, Paul Nicholas and Carol Morley. With music from The Cedars and Michele Stodart.
We're rolling out the red carpet for comedian and actor Matt Lucas, whose celebrity guests join him and his mum in his flat for 'The Matt Lucas Awards' with their nominations for awards such as Smuggest Nation of People or Most Moreish Food. The winner will receive the much-coveted 'Lucas' statue - a golden miniature of naked Matt! Have your black tie ready for 'The Matt Lucas Awards' on BBC One at 10.35 pm on Tuesday 10th April.
Global beats DJ Gilles Peterson will be talking all that jazz about spending thirteen years presenting his groundbreaking BBC Radio 1 show 'Worldwide'. Gilles is now making the move to 6 Music to play a mixture of soul, jazz, hip-hop and dance on Saturdays from 3pm - 6pm from Saturday 7th April.
Jon Holmes will be living on the Edge with filmmaker Carol Morley. Following the success of her documentary 'Dreams of a Life', Carol's new film 'Edge' is a gentle tale of the motives and agendas of a group of disparate lost souls who gather at an Eastbourne hotel. 'Edge' is released on DVD on 16th April.
Best-known for his TV role as bookmaker Vince in 'Just Good Friends', actor Paul Nicholas will be talking to Peter about life on screen and on both sides of the stage. Paul is currently directing the much loved Dickens story 'A Tale of Two Cities' at London's Charing Cross Theatre until 12th May.
With music from London four-piece Folk-Americana outfit The Cedars, who'll be brightening up the studio and performing 'The Colour' from their debut album 'Little Copper Still'.
And we're counting on a Magic Number from Michele Stodart, who plays her single 'Foolish Love' from her debut solo album 'Wide-Eyed Crossing'.
Producer: Cathie Mahoney.
Last on
Broadcasts

Listen to Loose Ends anytime, anywhere.