Main content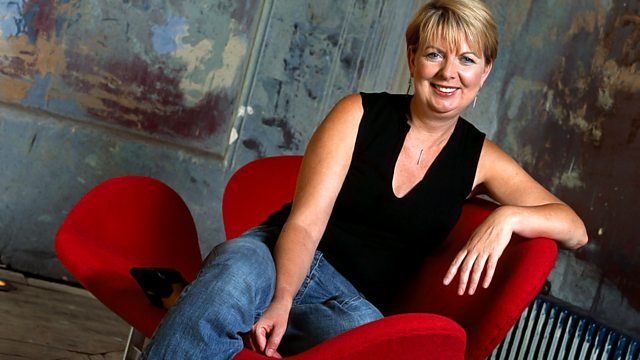 Rory Simmons and Fyfe Dangerfield
Fiona Talkington presents a special Late Junction Session, with jazz composer and trumpeter Rory Simmons joined by Fyfe Dangerfield of the indie rock band Guillemots.
Fiona Talkington introduces this month's Late Junction Session - a collaboration between Rory Simmons, composer and trumpet player with the Loop Collective, and Fyfe Dangerfield, best known as the creative force behind indie rock band Guillemots, but whose music also embraces lyrical love songs and experimental styles.
The monthly Late Junction Sessions bring together musicians who have never played together before in a unique studio collaboration. "Fyfe and Rory were such fun to work with" says presenter Fiona Talkington. "They brought loads of instruments, sound samples and tapes, and we ended up with so much interesting music, it's our longest Late Junction collaboration ever. We're thrilled they enjoyed the experience, and that they want to work together again."
Rory Simmons was born in Bodmin in Cornwall, and made his name touring across the globe playing trumpet with Jamie Cullen's band - his musical interests extend well beyond jazz though, and his latest project is the album 'Glass Dancers', with compositions for string quartet, electronics and percussion. Besides his work as a core member of London's Loop Collective, he also leads the band Fringe Magnetic, which seeks to mix jazz and experimental music with chamber and orchestral colours.
Fyfe Dangerfield's voice became familiar across the UK recently with a TV advert which used his cover of Billy Joel's song 'She's always a woman'. He is an accomplished songwriter in his own right though: 'a great songwriter on top form' is how The Telegraph reviewed his 2010 album 'Fly Yellow Moon'. However, Fyfe Dangerfield has devoted most of his musical energies to his indie rock band Guillemots, Mercury Music Prize nominees in 2006 - their latest album 'Walk the River' was released last year. He has also composed pieces for the City of Brimingham Symphony Orchestra and for the cellist Natalie Clein, and leads an improvising group Gannets.
This Late Junction session will be available as a downloadable podcast.
Late Junction Albums of the Year 2018
Is the synth the ultimate feminist instrument?