Main content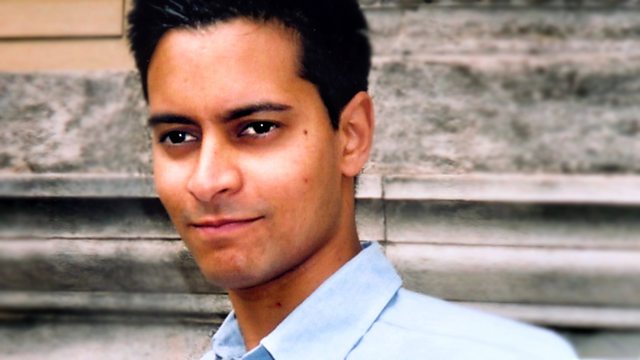 RSC, Filumena, Brains, Frederick the Great
Rana Mitter explores the continuing influence of Frederick the Great 300 years after his death. Plus Brains: the Mind as Matter, a new exhibition at the Wellcome Collection.
With Rana Mitter
The new artistic director of the Royal Shakespeare Company is to be Gregory Doran , currently chief associate director, who has been with the company for 25 years. Susannah Clapp and Michael Billington discuss the appointment and what the RSC needs to achieve in the next phase of its sometimes turbulent history.
A new English version of Filumena by the Italian playwright Eduardo De Filippo, translated by Tanya Ronder, begins at the Almeida Theatre in London tonight.
In the balmy heat of late '40s Naples, Filumena Marturano lies on her deathbed waiting to marry Domenico Soriano, the man who has kept her as his mistress for twenty-five years. But there are a number of big surpises in store for Domenico, and Night Waves reviewer Susannah Clapp reveals all about the performance of Samantha Spiro as Filumena and those of the rest of the cast, while not giving away the plot.
Time to think about the brain. The most inscrutable organ, it has no obvious moving parts, no pumps, valves or tendons. Aristotle thought its function was to mop up the heat generated by the true centre of consciousness - the thinking, feeling heart. But as a new exhibition at the Wellcome Collection reveals, we humans have a long history of poking, cutting, harvesting, collecting and experimenting on the brain, that 'soul in a bowl of curds'. On Night Waves tonight one of the world's foremost neuroscientists, Professor Steven Rose, and the curator of the new Wellcome Collection exhibition, Marius Kwint, discuss our scientific and cultural relationship with the brain.
At a moment when Europe has turned to Germans for leadership and aid, Germany has turned to a long-dead Prussian king to try to better understand itself. The Prussian king Frederick the Great was one of the greatest leaders in modern European history, achieving greatness through the Seven Years War and lauded as a philosopher and cultured 'Prince of the Enlightenment'. A close friend of Voltaire, he was also an accomplished flute player and composer. Yet the reputation of both Frederick and his Prussia was to be tarnished by association with Hitler's Nazi regime. We re-examine the life and achievements of one of Germany's most colourful leaders as it celebrates the 300th anniversary of his birth. With the historian Chris Clark, Kate Clark an 18th century flute historian, and German literature expert Katrin Kohl.