Main content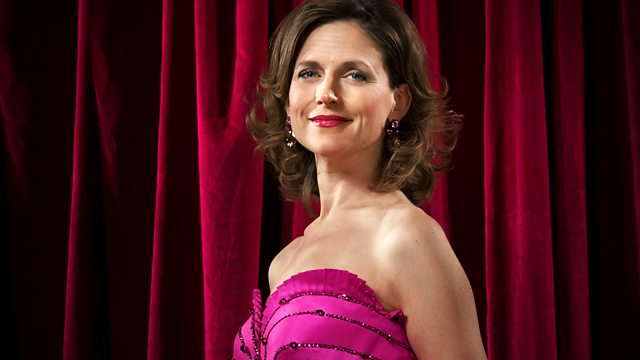 Statkowski - Maria
Katie Derham presents a rare chance to hear Roman Statkowski's Maria, in a performance given at the 2011 Wexford Festival.
Opera Matinee: a rare chance to hear Roman Statkowski's Maria, in a performance from last year's Wexford Festival, the first production outside Statkowski's native Poland. Written in 1906, the opera tells the story of a power-hungry father who orders the murder of his daughter-in-law, Maria as he wants his son, Waclaw, to marry the daughter of the Polish king. Waclaw determines to avenge Maria by killing his father until Maria's ghost appears, and he decides to end his own life instead. Based on a Ukrainian poem, Statkowski puts his stamp on the story by filling his score with traditional Polish hymns and dance tunes. This is followed by music from a better-known Polish composer: Szymanowski's 2nd Violin Concerto, performed by Frank Peter Zimmerman.
Presented by Katie Derham.
Roman Statkowski: Maria.
Maria ..... Daria Mariero (soprano),
Waclaw ..... Rafal Bartminski (tenor),
District Governor ..... Adam Kruszewski
Count Palatine ..... Krzysztof Szumanski,
Count Palatine's Envoy ..... Daniel Joy,
Waif ..... Eleanor Jean Greenwood,
Zmora ..... Byron Jackson,
Cavalry Captain ..... Marcin Gesla,
Drunken Nobleman ..... Jamie Rock,
Rioter ..... Aaron Cawley,
Rioter ..... Leonel P.T. Girling,
Rioter ..... Koji Terada,
Wexford Festival Opera Chorus
Wexford Festival Opera Orchestra
Tomasz Tokarczyk (cond)
Szymanowski: Violin Concerto no.2
Frank Peter Zimmerman (violin)
Radio France Philharmonic Orchestra
Christian Vasquez (conductor).