Main content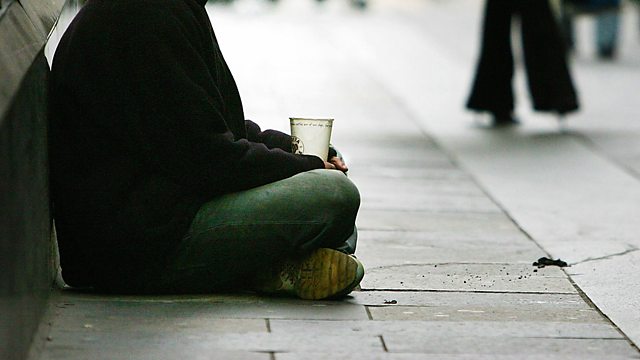 Tony Teardrop
Esther Wilson's biting and comic play about two homeless people. Roz, a drug addict with five adult children, meets Tony Teardrop and a friendship develops.
Tony Teardrop
by Esther Wilson
Based on true stories, this is a biting and sometimes humorous play about homeless people and people living on the breadline. It follows the poignant story of Roz, a homeless
drug addict who has five adult children and looks especially at the relationship with her and eldest daughter Carly. Tony Teardrop is also homeless, and a parent; he's hoping to arrange a visit to see his two boys, who are in long term foster care. When Tony and Roz meet a relationship develops.
Tony Teardrop ....... Steve Evets
Roz ....... Siobhan Finneran
Carly ....... Christine Bottomley
Billy ...... Gerard Kearns
Ken ....... Glen Cunningham
Lynne ...... Deborah McAndrews
Big Truck ...... Stephen White.