Main content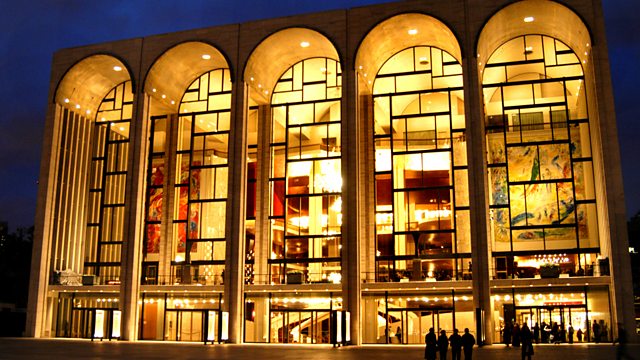 Mussorgsky's Khovanshchina
Kirill Petrenko conducts the Orchestra and Chorus of the Metropolitan Opera in Mussorgsky's Khovanshchina: With Olga Borodina (Marfa) and Vladimir Galouzine (Vasily Golitsyn).
Mussorgsky's Khovanshchina
Live from The Met
Mussorgsky's sweeping epic tale is back on the Met stage for the first time in more than a decade. The opera, set during the reign of Peter the Great, tells the story of rebellion led by Prince Ivan Khovansky, commander of the streltsy guards, against the ruler and his attempts to bring reforms to Russia. In the end Peter the Great succeeds, the rebellion is crushed and Khovansky's followers commit mass suicide.
Kirill Petrenko conducts, with Olga Borodina as the Old Believer Marfa and Vladimir Galouzine as the Russian statesman Prince Vasily Golitsyn.
Presented by Margaret Juntwait with guest commentator Ira Siff.
Marfa..... Olga Borodina (mezzo-soprano)
Andrei Khovansky..... Misha Didyk (tenor)
Vasily Golitsin..... Vladimir Galouzine (tenor)
Shaklovity..... George Gagnidze (bass-baritone)
Ivan Khovansky..... Anatoli Kotscherga (bass)
Dosifei..... Ildar Abdrazakov (bass)
Susanna.....Maria Gavrilova (soprano)
Scrivener.....John Easterlin (tenor)
Emma.....Wendy Bryn Harmer (soprano)
Varsonofyev.....David Crawford (bass)
Kuzka.....Mark Schowalter (tenor)
Streshnev.....Michael Todd Simpson (tenor)
New York Metropolitan Opera Orchestra
New York Metropolitan Opera Chorus
Conductor..... Kirill Petrenko.