Main content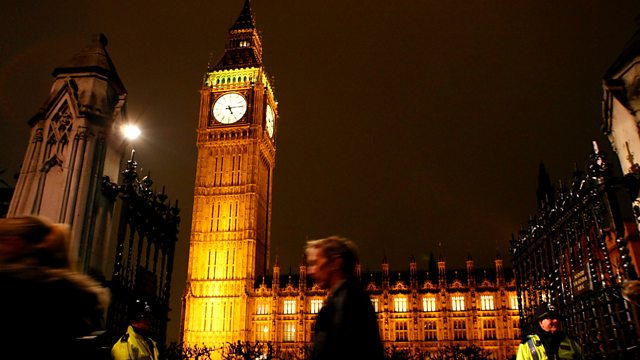 16/03/2012
Mark D'Arcy reports from Westminster as the House of Lords debates the Middle East.
Mark D'Arcy reports as the House of Lords debates the Middle East. Peers heard from Jenny Tonge, a former Liberal Democrat MP, who hit the headlines earlier this month when she resigned from the parliamentary party earlier this month after saying that Israel "is not going to be there forever". Lady Tonge was criticised by the Liberal Democrat leader Nick Clegg after she told a university audience that Israel would "reap what it's sown" in the Middle East. She later resigned from the party. During the debate in the House of Lords she told peers she was not anti-Semitic but she was anti-injustice.
Mark also reports on an argument between senior civil servants and the members of one of parliament's most influential committees.
And is there an establishment plot to scupper arrangements that allow rank and file MPs to choose the subjects that will be debated in the House of Commons?