Main content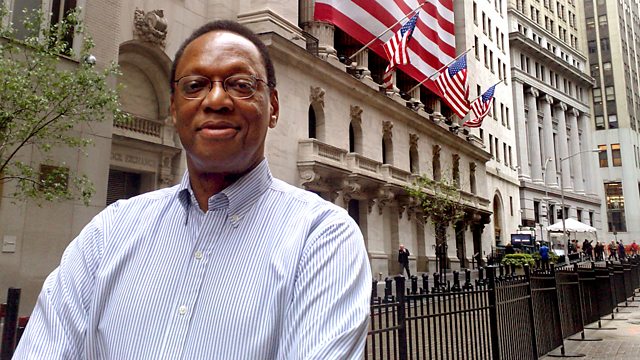 English Journalists in New York
Are English journalists in New York still revered for their culture and renowned for their drinking? Alvin Hall finds out whether their charm has worn off.
The Bonfire of The Vanities portrayed New York as a turbulent melting pot of inequality, arrogance and greed: 25 years on Alvin Hall continues to ask how much has changed.
Amongst the colourful New Yorkers portrayed in Tom Wolfe's The Bonfire of the Vanities, was one Brit- the drunken and snobbish Peter Fallow. Dragged into covering the story of the hit-and-run in the Bronx despite himself, he ends up leading the media and driving forward the tale.
Alvin Hall tracks down the journalist who supposedly inspired Peter Fallow, and hears the New York experience of other English journalists in the past 25 years, to see whether their reputation as hard drinking culturally superior party animals still holds fast.
With Toby Young and Anthony Haden-Guest.
Produced by Lucy Lloyd.