Main content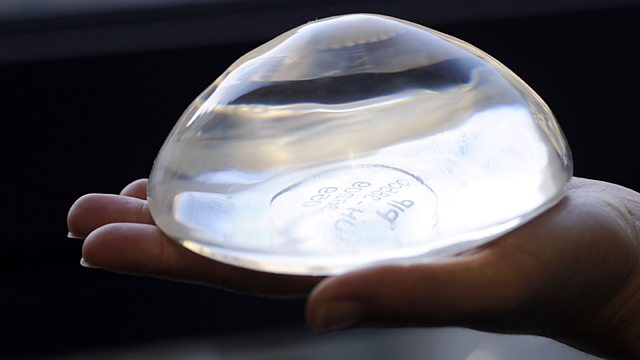 Breast implant compensation, 'live' blood tests, and magic mirrors
Breast implant refund, the unregulated 'live' blood test business, and magic mirrors, with Winifred Robinson. Plus, what will the Post Office changes mean for us.
A UK woman has successfully claimed a refund for her PIP breast implants through her credit card company. What this will mean for other women and the credit card companies?
Tesco's UK boss quits - what will this mean for Britain's biggest supermarket?
'Live' blood tests claim to be able to prevent and even diagnose disease or illness. The industry is unregulated and often carried out by people with no medical training. We investigate what these tests have to offer.
What the latest Post Office changes mean for consumers and the existing network.
Professor John Hill announces the results of his review into fuel poverty in England, and how it will be measured
Grange-over-Sands in Cumbria joins a growing number of places in the UK to say enough is enough when it comes to memorial benches.
As part of the BBC's School Report day we hear what teenagers think of radio.
And Magic Mirror me - the gizmo that allows you to virtually "try on" clothes and then share the pictures. Winifred Robinson sees it in action.
Producer: Rebecca Moore.
Chapters
Breast Implant Refund

A woman who had faulty breast implants has managed to get the cost of the surgery refunded by her credit card company. We ask the UK Cards Association what implications this has.

Duration: 06:32

Tesco UK boss quits

What does the departure of UK boss Richard Brasher mean for Britain's biggest supermarket?

Duration: 03:02

Post Office

What the latest Post Office changes mean for consumers and the existing network.

Duration: 09:43

School Report

Pupils from Little Ilford School in East London report on why so few teenagers listen to radio as part of BBC School Report News Day.

Duration: 05:40

Live Blood Tests

Why adverts for a test which lets you see your own 'live' blood cells on a computer screen have been criticised for failing to prove claims they have the potential to prevent illness or disease.

Duration: 14:51

Memorial Benches

Grange-over-Sands has a third of all the benches in the district and has said enough is enough to new memorial benches. So what else is on offer?

Duration: 02:51

'Magic Mirror'

Winifred tries out a 'Magic Mirror', which superimposes clothes you might like to try on over your real image, without you getting undressed. Did it work and did she find any new clothes?

Duration: 03:51

Fuel Poverty

A new government report predicts fuel poverty is likely to get worse rather than better by 2016.

Duration: 06:01