Main content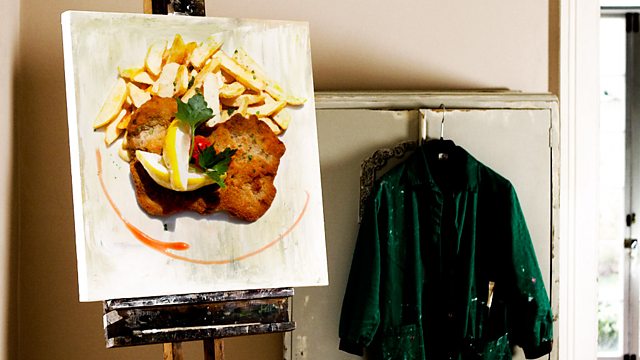 Architects of Taste
4 Extra Debut. From lavish medieval banquets to the new gastronomy of Ferran Adria, historian and actor Ian Kelly explores the drama and architecture of food. From March 2012.
Historian and actor Ian Kelly explores the cross over between food and feasting, art, architecture and performance.
From the most extravagant medieval feasts and festivals, to the modern gastronomy of chefs like Heston Blumenthal and Ferran Adria, food has long been moulded, sculpted, and displayed against the most theatrical of backdrops. Ian Kelly explores the story of artistry in cookery, and argues that it's a neglected cultural phenomenon.
He looks at the life of Antonin Careme, the first celebrity chef, whose enormous sugar sculptures and piece montees, for the likes of Napoloeon and the Prince Regent, epitomised centuries of high eating. And the Victorian Alexis Soyer, whose 'symposium of all nations' rivalled the Great Exhibition in its gastronomic extravagance.
We also hear from the chef Ferran Adria, Jane Asher, food historians Ivan Day and Marc Meltonville, and chef Anne Willan, and jelly mongers Bompas and Parr about how a new generation of food artists are bringing back the spirit of Careme in their events and performances.
Producer: Jo Wheeler
A Just Radio production for BBC Radio 4.