Main content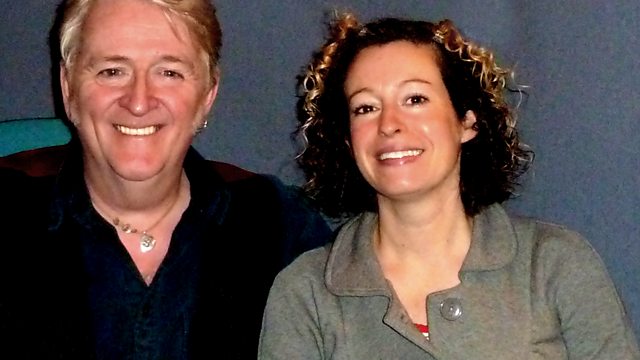 Kate Rusby
Folk singer Kate Rusby chats to Phil Cunningham and chooses her favourite songs, including The Cardigans. From March 2012.
Kate Rusby's been described as one of the most talented folk singers of her generation.
Headlining at many national folk festivals and touring widely she's built a loyal following of fans and is one of our best known contemporary folk singers.
Her unwavering love of folk music hasn't stopped her collaborating with other well-known musicians and singers including Eddi Reader, Roddie Woomble and Ronan Keating. Kate's recording of the Ray Davis song The Village Green Preservation Society was used as the theme tune for the successful TV series Jam and Jerusalem.
Kate tells Phil Cunningham about her five special songs and reveals a newly found skill. She's a dab hand at stripping wallpaper and painting having recently restored a house in her home village which is now her family home.
Phil starts with Kate's song 'I Courted a Sailor' and Kate goes on to pick these five songs.
1: Nic Jones - Little Pot Stove
2: Hot Rize- Won't You Come and Sing For Me
3: The Cardigans- Lead Me into the Night
4: Aberfeldy- Slow Me Down
5: Damien O'Kane- Summer Hill.