Main content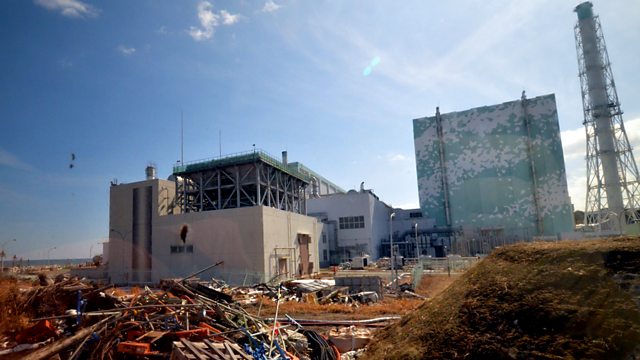 The Narrow Road to the Disaster Zone
A year after the tsunami devastated places celebrated by the poet Basho in his 1689 classic The Narrow Road to the Deep North, Stephen Henry Gill follows in the poet's footsteps.
Every Japanese person knows Matsuo Basho's 'The Narrow Road to the Deep North'. This classic is an account by Japan's best-loved poet of a journey he made in 1689. He visited several places famous for their beauty, and because they had inspired poets in years gone by. He celebrated these in his haiku and visited fellow poets.
Many of the places Basho wrote about were devastated by last year's tsunami. He walked through Fukushima prefecture, where the stricken nuclear plant is today. In Shiogama, Basho pitied the fishermen and, at Ishinomaki, described hundreds of boats bobbing in a wide bay. Of the 12,000 vessels registered in Sendai, Shiogama and Ishinomaki, only 1,200 remained intact after the tsunami.
For the first anniversary of the earthquake the poet and translator Stephen Henry Gill, who has lived in Japan for many years, follows in Basho's footsteps on his own 'Narrow Road to the Disaster Zone'. He tries to reach the power station, passing through village after village deserted because of radiation. He looks at the islands of Matushima, so beautiful they left Basho speechless, continues to the fishing villages of Oshika peninsula and on to the point where he looks out to sea towards the epicentre.
All the time, like Basho, Stephen meets people - a poet publishing his work about the tsunami on Twitter; volunteers rebuilding houses; a Zen priest radio broadcaster whose show kept communication open; the fisherman who went to sea, choosing to risk riding the giant waves rather than have his boats smashed onshore. Using interviews, sounds recorded along the way, Basho's writings, and his own haiku, Stephen Gill creates, one year on, a historical, contemporary and cultural response to the earthquake, the nuclear fallout and the tsunami.
Producer: Julian May.
Last on
Broadcasts