Main content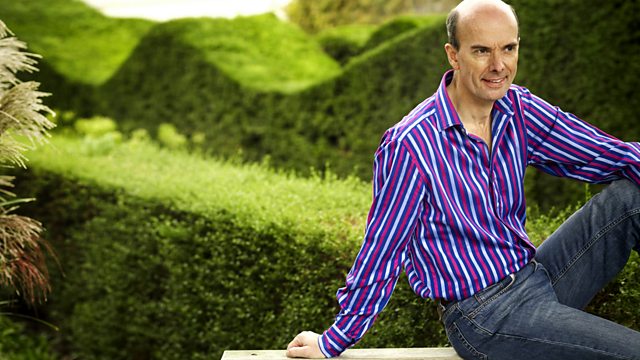 Music for Lent
From St Paul's Church, Knightsbridge, Martin Handley presents the BBC Singers in a concert for Lent. Including music by Alain, Tucapsky, Messiaen, Poulenc, Ropek and Rutter.
RADIO 3 LIVE IN CONCERT: MUSIC FOR LENT
Live from St Paul's Church, Knightsbridge
Presented by Martin Handley
FRANCIS POULENC: Quatre motets pour un temps de pénitence
JEHAN ALAIN: Postlude pour l'Office de complies
ANTONIN TUČAPSKÝ: Five Lenten Motets
OLIVIER MESSIAEN: Jésus accepte la souffrance
FRANCIS POULENC: Litanies a la vierge noire
-INTERVAL -
JIŘÍ ROPEK: Variations on Victimae Paschali Laudes
JOHN RUTTER: Requiem
BBC Singers
Stephen Farr (organ)
David Hill (conductor)
Live from St Paul's Church, Knightsbridge, Martin Handley presents a concert of music for one of the most solemn periods of the church year: the forty days of Lent. For Christians, this is a season of spiritual reflection and self-examination, and tonight's concert includes works in that penitential vein by French and Czech composers. Poulenc's four motets have become a classic of the choral repertoire - as has his simple and heart-felt setting of prayers to the Black Virgin of Rocamadour, a work which marked the recovery of his lapsed Catholic faith after a spiritual crisis.
Lenten motets by the Czech-born composer Antonin Tučapský, who has lived in Britain since 1975, are paired with a set of variations for organ by the distinguished Czech organist Jiří Ropek. These are based on the Easter plainchant "Victimae Paschali Laudes" - a melody also quoted by John Rutter in his Requiem, a work which juxtaposes the age-old words of the Latin Mass for the Dead with scriptural texts to create a work of quiet reflection, profound beauty and immense consolation.
And continuing the Czech theme in tonight's concert, the interval explores chamber music by a selection of modern Czech composers.
Last on
Music Played
BBC Singers

Francis Poulenc

4 Motets pour un temps de pénitence

Conductor: David HILL Performer: BBC Singers

Jehan Alain

Postlude pour l'office de Complies

Performer: Stephen FARR - Organ

Antonin Tucapsky

5 Lenten Motets

Conductor: David HILL Performer: BBC Singers

Olivier Messiaen

La Nativité du Seigneur; Jesus accepte la souffrance

Performer: Stephen FARR - Organ

Francis Poulenc

Litanies à la vierge noire

Conductor: David HILL Performer: Stephen FARR - Organ Performer: BBC SINGERS women's voices

Music Interval: Czech chamber music

Vítezslav Novák

Bagatelles Op.5 for piano [c.1894, rev.1899]; Scherzino, Serenata

Performer: Niel IMMELMAN - Piano

Meridian.
CDE84555 [1].
-2.

Leos Janáček

Pohadka [Fairy tale] for cello and piano

Performer: Mats RONDIN - Cello Performer: Roland PONTINEN - Piano

BIS.
BIS CD-663/664 [2].
-3.

Petr Eben

Trio for piano and strings; Agitato

Performer: Florestan Piano Trio

BBC Singers

Jiri Ropek

Variations on Victimae Paschali Laudes

Performer: Stephen FARR - Organ

John Rutter

Requiem [1985]

Conductor: David HILL Performer: Gareth HULSE - Oboe Performer: Graham BRADSHAW - Cello Performer: Ileana RUHEMANN - Flute Performer: James Bower - Timpani Performer: Karen Hutt - Glockenspiel Performer: Manon MORRIS - Harp Performer: Olivia ROBINSON - Soprano Performer: Stephen FARR - Organ Performer: BBC Singers
Broadcast