Main content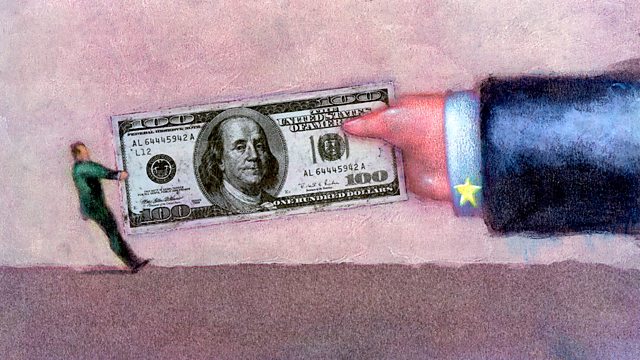 Government Is Not the Solution
As the contenders for the US Republican Party's presidential nomination struggle for victory, Jonathan Freedland traces the history of American hostility to 'Big Government'.
Amid global economic turmoil, high government debts and the rise of the Tea Party, hostility to overweaning, overspending government power appears to be on a roll in America today.
As Mitt Romney, Ron Paul, Newt Gingrich and Rick Santorum all struggle to win the US Republican Party's Presidential nomination, each is doing their best to convince the Party's membership that he is the man to rein in 'Big Government'.
But, as Jonathan Freedland explores, this hostility has its roots at the very beginning of the United States.
In this programme, he traces how Americans' suspicion of centralised power began with the 1770s rebellion against British rule - and how it became the basis of the way America is governed, through the 'separation of powers'.
Jonathan unearths a rich seam of archive which shows how this has coloured American politics over recent decades, even as the size of government has grown.
He explores how it fuelled opposition to the New Deal, Civil Rights and the War in Vietnam.
And he asks how American Presidents have found ways to push against the constraints of the Constitution and drive their policies through.
Historian Professor Desmond King argues that from Franklin Roosevelt to Ronald Reagan and beyond, Presidents have repeatedly declared 'War' on everything from the Depression to drugs, poverty to inflation.
This was always a canny bid to play on American patriotism and the President's role as Commander-in-Chief - to make social reform sound as urgent and necessary as fighting a foreign foe.
But has this strategy now run out of firepower? And if so, is America's relationship with the very idea of central government now more vexed than ever?
Producer: Phil Tinline.