Main content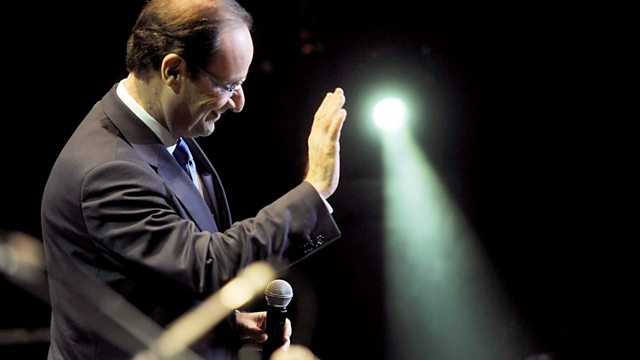 Francois Hollande
Chris Bowlby profiles the French Socialist Party presidential candidate Francois Hollande.
Chris Bowlby profiles the Socialist Party candidate for the French presidential elections, Francois Hollande. He's not a man well known to people in the UK. But within a couple of months, he could be a key figure in European politics and he's promising a radical challenge to economic orthodoxy in France and in the EU.
Among his proposals is a 75% tax rate for French euro millionaires and a re-negotiation of the EU's plan to save the Euro. Francois Hollande's challenge is personal not just political. A man once known as 'Mr Pudding', who rides around Paris on a moped, he says he'll be 'president normal', after the bling of the Sarkozy era.
Producer:
Lesley McAlpine.