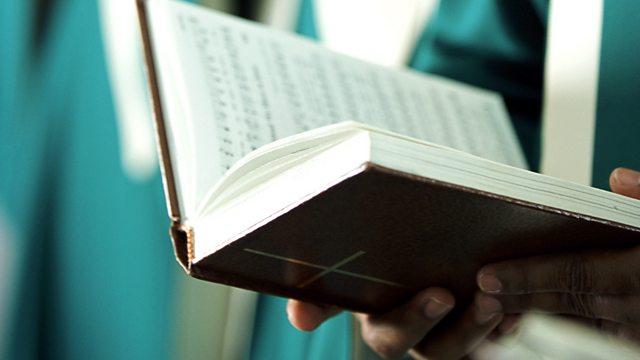 06/03/2012
For live and listen again please follow the Daily Service title link at the top of this page
A space for spiritual reflection with a bible reading, prayer and a range of Christian music.
Theme: Disciplines of freedom - fasting
Led by Father Philip Sumner
Led by the spirit (Kingsfold)
Matthew 6:16-21
O priest and victim, Lord of life (Delibes)
Lord who throughout these forty days (Cheshire)
With Bradford Girls' Choir
Director of Music: Tom Leech.
Organist: Benjamin Saunders.
This morning the service comes live from Emmanuel Church Didsbury, the home of the Daily Service.
Last on