Main content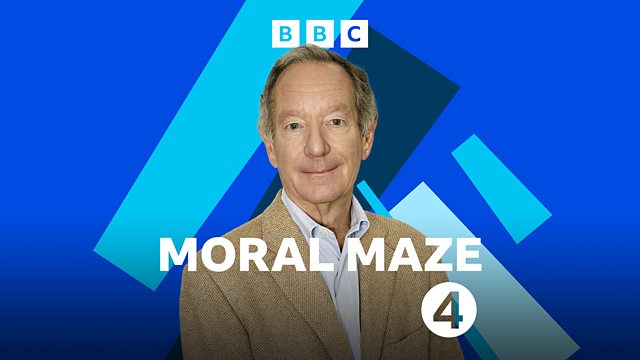 Iran and nuclear weapons
What moral authority do we have to tell Iran they can't develop nuclear weapons?
Israeli Prime Minister Benjamin Netanyahu flew to Washington this week to meet US President Barack Obama and right at the top of the agenda was Iran's nuclear programme. Iran claims its programme is for peaceful purposes, but at the same time has banned inspections by the International Atomic Energy Authority to verify those claims. Despite international sanctions Iran seems determined to press ahead - analysts differ on time scales, but all agree that it now has the capability to produce a nuclear weapon if it so chooses. A nuclear armed Iran could dangerously destabilise an already volatile Middle East and pose an existential threat to Israel, putting millions of lives at stake. Also other countries, like Saudi Arabia, would almost certainly feel they'd have to follow the nuclear route. So is it our moral duty to intervene, by force if necessary, to stop that happening? Or, after a decade of disastrous western wars in the Middle East, would an attack on Iran amount to criminal irresponsibility? Can the international community claim any moral authority on this issue when it has allowed India, Pakistan, North Korea and Israel all to develop nuclear weapons? And, in a week when there have been renewed calls of the UK to abandon its 25 billion pound Trident programme, what is our moral justification for keeping our own nuclear arsenal while at the same time preaching non-proliferation to the Iranians?
Witnesses: Prof David Rodin, Director of the Oxford Institute for the Ethics & Law of Armed Conflict, DTL from Geneva; Douglas Murray Henry Jackson Society; Dr Mehrdad Khonsari, Sen Res. Consultant at Centre for Arab and Iranian Studies,London/former Iranian diplomat; Prof Mike Clark, Director of RUSI.
Combative, provocative and engaging debate chaired by Michael Buerk with Michael Portillo, Matthew Taylor, Clifford Longley and Melanie Phillips.
Last on
Broadcasts