Main content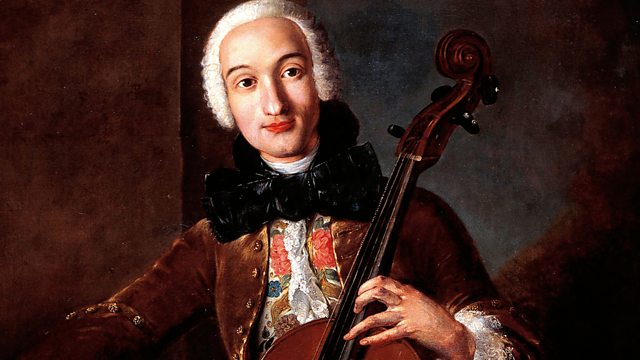 Boccherini is Desperate to Find a New Patron
Donald Macleod explains how Boccherini was desperate to find a new patron following the death of Don Luis.
He could number among his patrons the King of Spain, and the heir to the Prussian throne, and he composed around one hundred string quartets, and at least as many quintets, amongst other works - this week Donald Macleod looks at the life and music of Luigi Boccherini.
Around 1773, a talented flute player seems to have joined the staff of the Spanish Infante, Don Luis. This allowed Boccherini greater scope for composing new works, including the first Flute Quintet in E flat major, from Boccherini's opus 19 set. However with Don Luis and his court banished to Arenas, Boccherini was finding opportunities to compose quite limited.
Around a decade later, the Ambassador to Prussia visited the Spanish Court in Madrid, where he was honoured by a performance of six of Boccherini's string quartets. The Ambassador sent a copy of the music to Frederick the Great's nephew, Frederick William, who soon sent the composer a gold box containing a letter saying how much he had enjoyed his music. One of the quartets the Ambassador might have heard, was the sixth String Quartet in A major, from the opus 32 set.
In the 1780's Boccherini suffered a double blow with not only the death of his wife, but also the death of his patron Don Luis. King Carlos III granted Boccherini an annual pension, and also a place in the instrumental Royal Chapel in Madrid, although he was excused from fulfilling his duties due to his frequent spittings of blood. The following year Boccherini received an honorary appointment with the Crown Prince of Prussia, and in return the composer sent a number of works every year, possibly including a set of concert arias, such as Misera, dove son!