Main content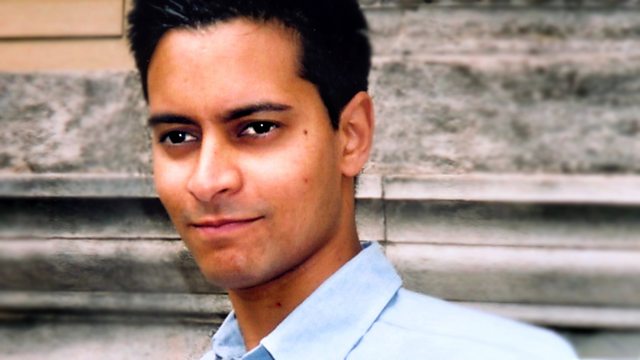 Paul Preston, The Stuff That Really Matters, Mark Pagel, Chung Kuo China
Presented by Rana Mitter. With Paul Preston on his new account of the Spanish Civil War, an exhibition of textiles, debating academic views of humanity, the film Chung Kuo China.
Rana Mitter meets Paul Preston, whose new account of the Spanish Civil War is called 'The Spanish Holocaust - Inquisition and Extermination in Twentieth Century Spain'. The book charts how and why General Franco and his supporters set out to eliminate 150,000 Spanish men, women and children - all "those who do not think as we do". Preston is joined by Spanish critic Maria Delgado to discuss the ways in which this happened, and the consequences to modern Spain.
We visit 'The Stuff That Really Matters' - a new exhibition of textiles assembled by Seth Siegelaub for the Center for Social Research on Old Textiles. The exhibition features over 200 items, including woven and printed textiles, embroideries and costume ranging from fifth-century Coptic to Pre-Columbian Peruvian textiles, late medieval Asian and Islamic textiles, and Renaissance to eighteenth-century European silks and velvets.
The Royal Society and the British Academy are hosting a discussion this week about 'What it means to be Human'. Neuroscientist Mark Pagel who is one of the speakers at this event and whose book 'Wired for Culture - the Natural History of Human Cooperation' is published this week joins the philosopher Kristina Musholt of the LSE in the studio to discuss the ways in which different academic disciplines see humanity.
Chung Kuo China is a fascinating window on 1970s China under Mao and the struggle to maintain the collective revolutionary spirit that had liberated the people from feudal servitude. It is nothing less than a time capsule of the aftermath of Mao's Cultural Revolution, given authority perhaps by the fact that he personally denounced it. Li Jie of Harvard University talks to Rana Mitter about this important film that reveals as much about the pitfalls of making documentaries within authoritarian regimes as it does about the regime itself.
Last on