Main content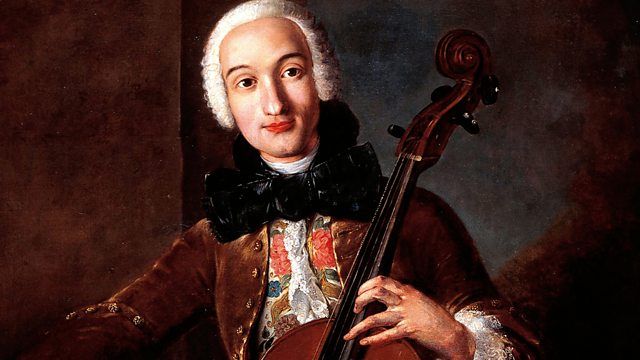 Donald Macleod focuses on Boccherini's early life, when he quickly made a name for himself playing and composing for the cello. His first published works impressed Gluck.
He could number among his patrons the King of Spain, and the heir to the Prussian Throne, and he composed around one hundred string quartets, and at least as many quintets, amongst other works - this week Donald Macleod looks at the life and music of Luigi Boccherini. Although Boccherini was originally born in the Tuscan city of Lucca, he spent the majority of his life as a working musician in Spain, after a brief spell in Paris. His extensive output is largely now forgotten, but one work in particular, the Minuet from his fifth String Quartet opus 11, is one of the most used entry points by film and TV producers today, creating a sense of eighteenth century elegance and period. Boccherini is also credited with forming the first ever string quartet, yet despite his popularity during much of his lifetime, Boccherini lived at the end of his life in virtual poverty, seeing his wife and daughters die one after another, before his own death possibly from tuberculosis.
Luigi Boccherini came from a humble background, with his father performing as a double bassist in their home city of Lucca. Luigi quickly made a name for himself not only as a cellist, but also as a composer for the cello, including works such as his sixth Cello Sonata, in C major. The young Luigi was soon sent off to Rome for further musical training, where he came into contact with much of the sacred choral music taking place there. Boccherini would go on to compose many sacred choral works of his own, such as the Kyrie in B flat, from his own setting of the Mass.
Boccherini junior was now making quite a name for himself as a virtuoso player of the cello, and along with his father, embarked on a tour performing in Venice, Trieste and Vienna. By the time of their second engagement in Vienna, Boccherini was composing and publishing his first significant works, which caused quite a stir. His first set of trios made a huge impression on the older composer Gluck. His published opus 2 quartets also had a huge impact, including the fifth String Quartet in E major.
More episodes
Previous
You are at the first episode