Main content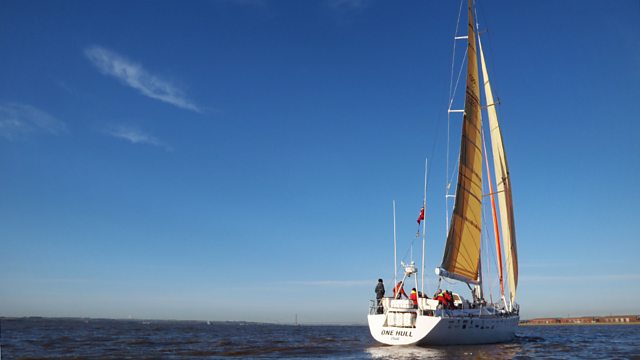 Boot Camp on a Boat: Still Sailing?
Jolyon Jenkins returns to Hull to track the long-term impact of an innovative scheme for unemployed teenagers that involved gruelling SAS-type tests and sail training.
In 2010, Jolyon Jenkins went to Hull to report on 'Cat Zero', an innovative new charity that set itself ambitious targets to change the lives of the city's 'NEETs' - young people not in employment, education or training. Powerful, moving and funny, the documentary he made charted the early days of a controversial approach to re-engaging these disaffected and disenchanted young people.
Unlike other projects targeted at this hard-to-reach group, Cat Zero did not offer trendy 'teen' prizes for those taking part. They promised instead a gruelling SAS-type test where participants would have no sleep, no cigarettes, lots of exercise and a series of chores and challenges to complete, including cooking their own food. If they survived this introductory event, they could join the six-week training course which would lead to several qualifications and the possibility of a voyage in the North Sea for two weeks. Hull's NHS Primary Care Trust spent nearly half a million pounds on a 72 foot yacht as its contribution to the scheme, causing controversy both locally and nationally.
Early results were encouraging but the long-term impact of this unusual project were yet to be determined, and its initial funding ran out in September 2011. Now that the government and the economic climate have radically changed, Jolyon asks how things have turned out for 'graduates' of the scheme and how it will raise funds to keep going in the future.
He discovers what co-founder Jim Dick sees as a perfect example of 'Big Society'. The charity has adapted its programmes to suit the needs of sixth-formers and older jobseekers as well as the 16-18 year old NEETs. It has partners in a range of businesses across Hull with private and public sector funding and now sells berths on events like the North Atlantic Challenge to raise money for the project in the winter months.
As for the people it was set up to help:seventy per cent of its participants have come off the NEET register and their testimony is moving. Vinny left school at thirteen, became a father at sixteen and had resigned himself to a life on benefits at seventeen. But he was persuaded onto the course and says it has transformed his life. He now has a full time job and is looking forward to 'living as an adult and starting my life'. His mother Angie says 'Cat Zero hasn't just changed his life, it's changed our lives and his son's life. He left here a boy and he came back a man. He totally changed and he's stayed that way.'
Producer Mary Ward-Lowery
There are two tracks included in the programme:Professor Green 'Today I cried' and Orson 'Bright Idea'.
Last on
Broadcast