Main content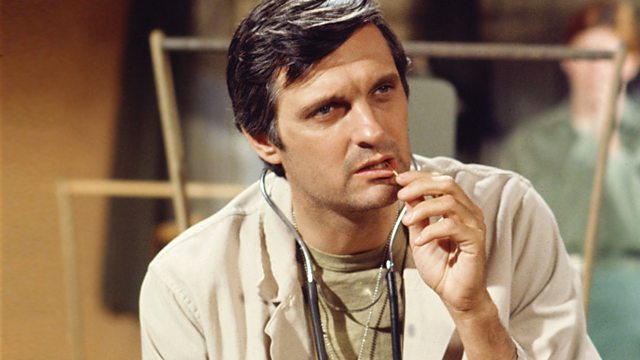 Playing Doctors and Nurses
From Emergency Ward 10 to Casualty by way of the Radio Doctor, Mark Lawson surveys the rich history of factual and fictional programmes about the medical profession on radio and TV
Since the broadcasts of the Radio Doctor encouraged the British to open their bowels during the Second World War, the bowels of broadcasting organisations have filled up with factual and fictional series featuring doctors and nurses.
Mark Lawson visits the BBC's written archives centre in Caversham and reads through programme files detailing reactions to some of the Radio Doctor scripts, worries about the accuracy of early documentary dramas and behind the scenes information about the making of well known series including Dr Finlay's Casebook, The Singing Detective and Angels.
He meets the doctor turned writer Richard Gordon, whose name adorns the jackets of the Doctor in the House books, which have been adapted as film, tv and radio series. And he talks to the former medic Jed Mercurio, who created the TV series Cardiac Arrest, which is regularly voted the most realistic medical drama in polls of medical professionals.
Actor Alan Alda explains how his role in Mash helped to save his life and we hear whether Hugh Laurie (star of House) and Helen Baxendale (star of Cardiac Arrest) believe doctors should be seen as heroic figures. Mal Young, the former head of continuing drama serials at the BBC, discusses having to answer complaints about realism, graphic footage and political bias in Casualty and Holby City. Programme makers' responsibilities are debated by Roger Graef, whose many documentaries about aspects of medicine include Inside Great Ormond Street, and who chairs the Mental Health Media Awards: honouring accurate depictions of psychiatric illness in medical fact and fiction.
Dramas which have been condemned by the medical profession for giving patients false hopes of salvation or resuscitation are now used to train would be doctors - what does Richard Gordon think of this trend?
Producer: Robyn Read.
Last on

Broadcasts