Main content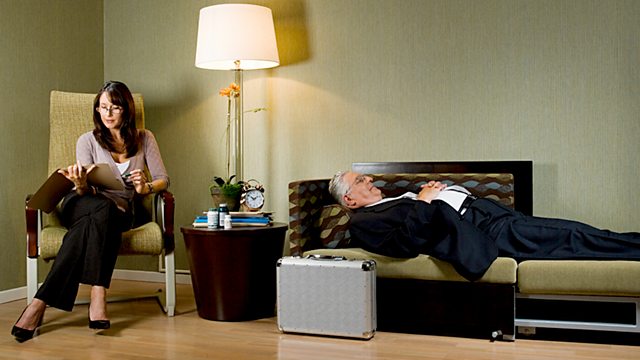 Therapy in fiction, film and TV drama
Naomi Alderman reports on therapy in fiction, film and TV drama, with novelist Sophie Hannah, writers Matthew Sweet and Deborah Levy and psychotherapist Brett Kahr.
With Naomi Alderman.
Therapists and their patients now play a key part in drama and fiction, whether it's Watson meeting his analyst in the BBC series Sherlock or the recent return of Freud and Jung to our cinema screens in the film A Dangerous Method.
Naomi Alderman reports on current portrayals of therapy, talking to Sophie Hannah, who recalls her own experiences of hypnotherapy as research for her new novel, and to Yael Hedaya, one of the writers on the original version of the TV drama In Treatment, an Israeli production now available in the UK.
Matthew Sweet and Deborah Levy reflect on depictions of psychoanalysis from the days of silent cinema to the acclaimed series The Sopranos and beyond.
Psychotherapist Brett Kahr offers an insider's assessment of his fictional counterparts, and also considers why some writers fear that any kind of therapy might undermine their creativity.
French psychiatrist and writer Francois Lelord, whose novels feature a questing psychiatrist called Hector, discusses whether books can inform our self-understanding.
Producer Erin Riley.
Featured in...
Magazine programme on the worlds of arts, literature, film, media and music.

A selection of programmes and clips featuring novelist and games writer Naomi Alderman.