Main content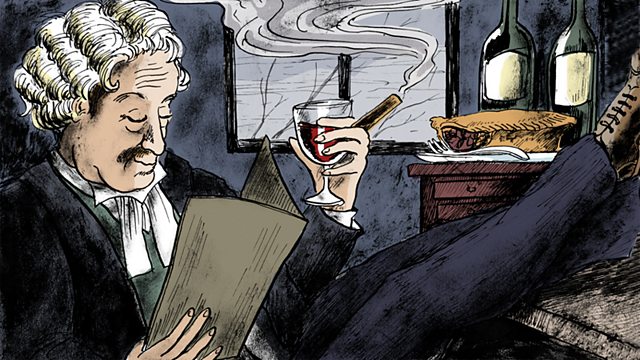 Rumpole and the Man of God
Rumpole defends a shoplifting clergyman with a kleptomaniac sister, exposes a former arsonist to her besotted fiance and appeases a very unhappy Hilda.
By John Mortimer
Adapted by Richard Stoneman
The text for this episode of Rumpole is 'we shouldn't drop bombs of information which might cause ruin and havoc.'
It's 1959, and Rumpole is faced with defending a clergyman accused of shoplifting who although he clearly did not commit the crime, is curiously reluctant to be cross examined under oath, where he would have to tell the truth, but save himself from being defrocked.
Meanwhile Rumpole's fellow barrister and friend Frobisher, a confirmed bachelor, announces his engagement to a very merry widow, whom Rumpole seems to remember he has met somewhere before...
And finally, Hilda, she who must be obeyed, drops a bomb of information which will have a profound effect on their marriage.
Directed by Marilyn Imrie
A Catherine Bailey production for BBC Radio 4.
Credits
| Role | Contributor |
| --- | --- |
| Writer | John Mortimer |
| Adaptor | Richard Stoneman |
| Rumpole | Timothy West |
| Younger Rumpole | Benedict Cumberbatch |
| Hilda | Jasmine Hyde |
| Mr Pratt | Stephen Critchlow |
| George Frobisher | Stephen Critchlow |
| Reverend Mordred Skinner | Adrian Scarborough |
| Evelyn Skinner | Cathy Sara |
| Ida Tempest | Cathy Sara |
| Mr Justice Vosper | Nigel Anthony |
| Claude Erskine-Brown | Nigel Anthony |
| Director | Marilyn Imrie |