Main content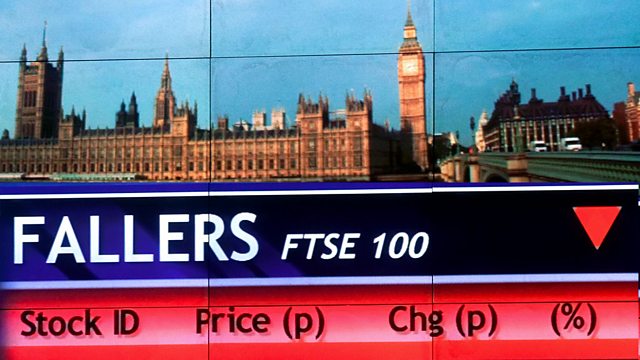 Credit Rating Agencies
Hugh Pym investigates credit rating agencies. It is alleged that their mistakes led to the Enron collapse and the 2008 financial crisis. Who are they and what do they do?
Their judgments send markets into freefall. It is alleged that their mistakes led to the Enron collapse and the 2008 financial crisis. They are the credit rating agencies. Who exactly are they and what exactly do they do?
Is this exploration of the complex world of the "Big Three" rating agencies, BBC Chief Economics Correspondent Hugh Pym takes listeners behind the scenes of the world economy. Through revealing interviews with insiders and former analysts at Standard and Poor's (S&P), Moody's and Fitch, along with leading investors and bankers, Hugh tells the story of the world's ongoing financial woes from a new perspective and ask if anything has really changed. S&P managing director John Chambers explains why governments listen to what his company says.
In Italy the agencies - rarely heard about until recently - have suddenly been subject to police raids and front page headlines. Italy, like many European nations, is unhappy about its recent downgrade and campaigner Elio Lannutti is on a mission to break the power of the rating agencies. But is there any truth in the idea that they're acting politically in their judgements on the Eurozone?
Real concern about the "Big Three" began following the collapse, in 2001-2003, of several major multinationals, including Parmalat, dubbed Europe's Enron. Ordinary people who lost money know only too well what it means when the rating agencies get it wrong. When mortgage-backed securities began going bad in 2007, alarm bells rang again. Why had financial products riddled with bad debt been given Triple A ratings?
So is there any way of breaking the "Big Three's" grip on power - or are they an inevitable fact of life in a global financial landscape?
Producer: Lucy Proctor.
Read Hugh Pym's article on the BBC News website.