Main content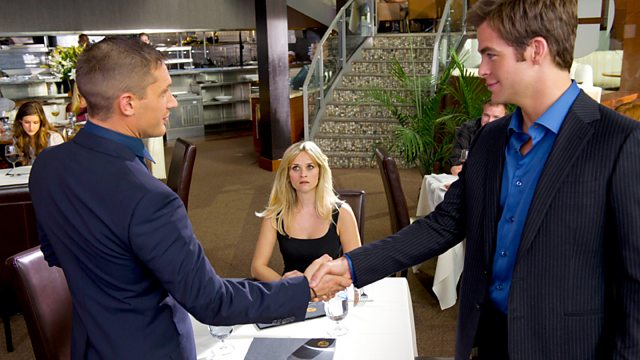 Tom Hardy in This Means War; Ian Rankin's New Elizabethan
With Mark Lawson. Tom Hardy in This Means War; Ian Rankin chooses his New Elizabethan; Paula Milne; and Shalom Auslander on his controversial new novel, based on Anne Frank.
In the new film This Means War, Tom Hardy and Chris Pine play two CIA agents waging an epic battle against each other when they find they are dating the same woman, played by Reese Witherspoon. Larushka Ivan-Zadeh reviews.
Radio 4 is inviting you to nominate New Elizabethans - people who have made an impact on the UK from 1952 to today. This week Front Row is asking writers and artists for their suggestions, and tonight novelist Ian Rankin nominates a pioneering English singer and songwriter who had a habit of reinventing himself.
The award-winning screen-writer Paula Milne talks about her new six-part TV drama White Heat, starring Juliet Stevenson and Lindsay Duncan. The series charts the lives of seven characters who share a student flat in 1960's London and follows their interwoven lives up to the present.
Shalom Auslander's novel, Hope: A Tragedy, is a satirical exploration of what it would mean to find an elderly Anne Frank living in one's attic. The novel examines the burden of history and remembrance for the Jewish community. Shalom Auslander discusses why he wasn't afraid of portraying a revered historical figure.
Producer Jerome Weatherald.
Chapters
This Means War

This Means War

A review of This Means War.

Duration: 04:36

Shalom Auslander

Shalom Auslander

An interview with author Shalom Auslander.

Duration: 09:22

New Elizabethans

New Elizabethans

Novelist Ian Rankin nominates David Bowie.

Duration: 04:56

White Heat

White Heat

An interview with the screenwriter of White Heat, Paula Milne.

Duration: 08:41