Main content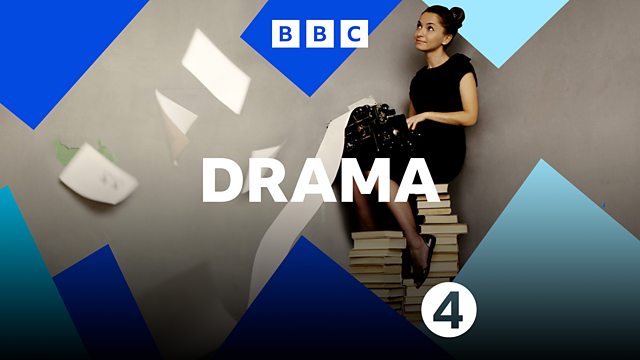 The Great Squanderland Roof
In Julian Gough's comedy about an unorthodox attempt to solve the eurozone crisis, conjured out of air by Europe's leaders. Stephanie Flanders reports.
In 'The Great Squanderland Roof', Julian Gough explores another puzzling area of modern economics with the help of the BBC's Stephanie Flanders. This time Gough turns his attention to the eurozone crisis and, along with the Chancellor of Frugalia and the Head of the European Bank of Common Sense and Stability, conjures an ambitious and unorthodox plan to save Europe, the Markets and the World.
Jude lives in a henhouse with no roof, in the bankrupt Republic of Squanderland. Purchased for ten million euro at the height of the credit bubble, his henhouse has been rated the asset in Europe most likely to default. To solve this small but symbolic problem and restore confidence in the markets, Europe's leaders need a plan. Sadly, putting a roof on Jude's henhouse quickly escalates out of control. Soon they are committed to building a roof over the entire country, half a mile above the startled voters... But what happens when a structure that's too big to fail finally fails? To the horror of Europe's bankers and politicians, Jude comes up with a dramatic (and rather romantic) solution to the Eurozone crisis...
'The Great Squanderland Roof' stars Rory Keenan as the hapless Jude (whose recent credits include 'The Kitchen' at the National, 'A Dublin Carol' at the Donmar and 'Birdsong' on BBC TV) in his debut BBC Radio role, Dermot Crowley as a banker turned government minister, and Stephanie Flanders, the BBC's Economics Editor.
Julian Gough is an Irish novelist, short story writer, blogger and playwright, who lives in Berlin. He won the BBC National Short Story Award in 2007 for his story 'The Orphan and the Mob' and his most recent novel 'Jude in London' was short listed for the 'Not the Booker' Award 2011. His story 'The Great Hargeisa Goat Bubble' - about boom and bust - was the first short story to appear in the Financial Times. It was dramatised for Radio 4 in 2009 and again starred Stephanie Flanders.
Cast
Jude - Rory Keenan
Finian - Dermot Crowley
Bertrand Plastique - James Lailey
Helen Dunkel - Adjoa Andoh
Heidi - Clare Corbett
Stephanie Flanders - herself.
Director Di Speirs.
Last on